Most internet users apply for various jobs as a result of the comfort and difficulties of our time. With Ads Management, some make money by writing a blog, while others try to sell their products in the e-commerce sector. There is a product on hand. Where is the customer who will buy this product? Adsmanager That's when SEO and SEM come into play. The expansions are as follows, respectively; Search Engine Optimization (SEO) and Search Engine Marketing. (SEM)
While SEO gives good results in the long term, SEM can give results that we can call very great in the short term and instantly. In this article, we will provide you with information about Google Ads, the most well-known platform of SEM, and enable you to use this program professionally. So how is Google Ads Management done?
What is Google Adwords?
Google Adwords, shortly known as Google Ads; is an advertising service offered by Google in the last days of October 2000. As most search engines have their own advertising services, Google accounts for a huge volume of this industry. In addition, Google derives a large part of its revenue from this advertising service. The reason why the users choose Google Ads is that it is easy to use does not cause financial difficulties for users and makes use of their campaigns and Google has a very large audience.
In short, Google Adwords is freedom. In addition, it is one of the most recommended platforms in the field of advertising.
How to Create a Google Ads Account?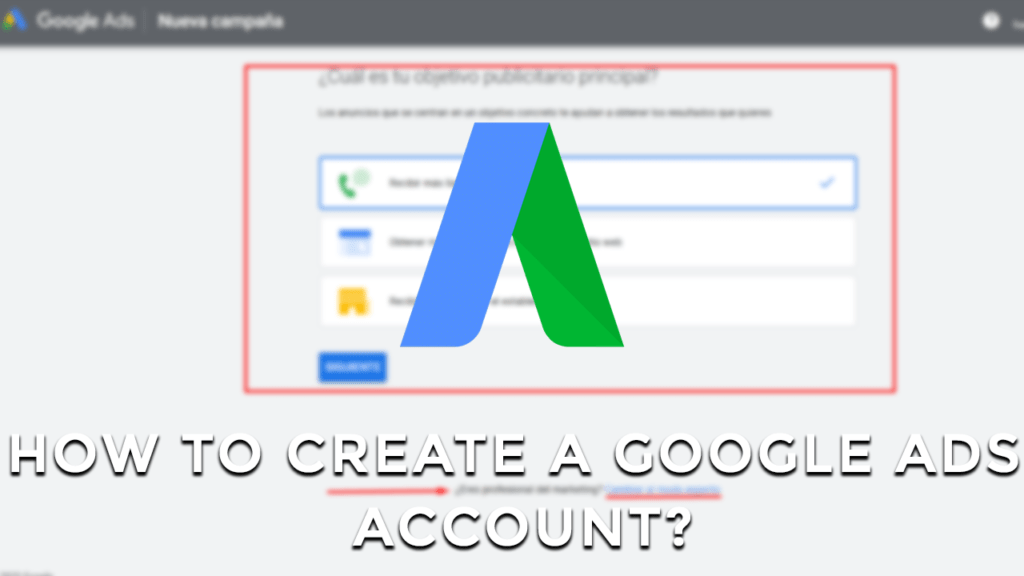 Creating a Google Ads account is a very easy process. As we mentioned above, most of the users use this platform thanks to its ease of use. First of all, you need to enter the link mentioned here and click the "Start Now" button. Below we have made a list of what you need to do after clicking the button. Respectively as follows;
On the page that opens, first select one of the options that try to determine the purpose of the advertisement.
Then enter the name of your business. (Here, business is used as a general term. You can also enter the site name if the website ad is.)
After that, let the program scan by entering your website name. If a correct scan has taken place, you will see your own site. Click the "Continue" button.
We can say that you managed to register with these transactions. You can then log in with the email address you registered for and create ads.
Note: I can say that you are not fully registered. Because while you are signing up, the ad creation section will appear on your screen. For this reason, continue without logging off. We will give you these instructions in the title below.
Creating a Google Ads Campaign + Google Ad Manager
In the next section, we told you how easy it is to create a Google Ads account and explained it in order. In this section, we will go right into Google Ads. Most users do not use these ads based on recommendations. He opens it according to his own head. As a result, material and moral collapse can occur.
Of course, in order to prevent this, you need to get information from safe and understandable sources such as our resources on the internet. We can say that following the recommendations is a very important issue for Google Ads. We will present the proposals in order and give you what is required to create a Google Ads Campaign. So let's move on to our list. Our list is as follows;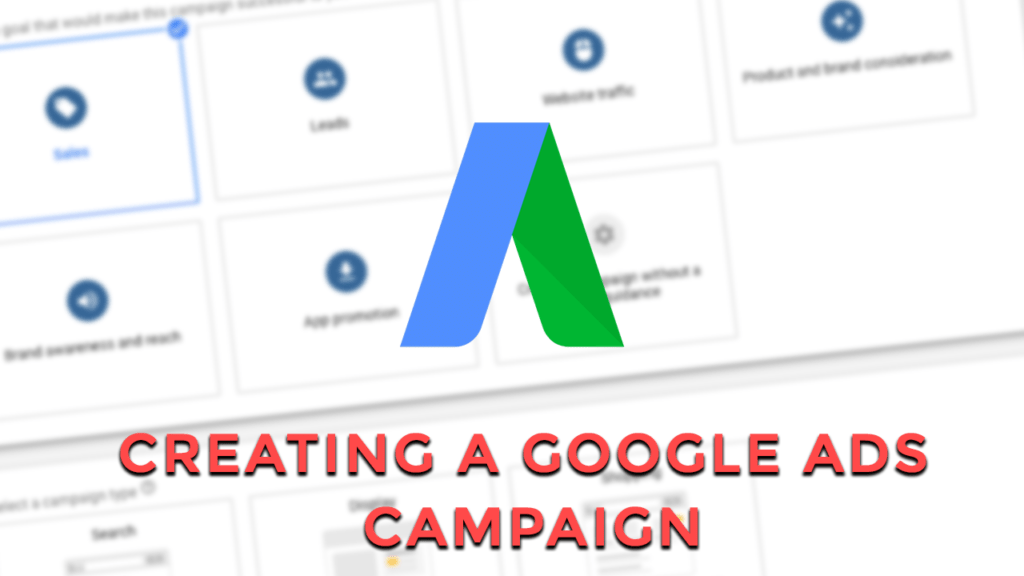 First, log in to your Google Ads account. Make sure you are logged in to the correct account!
Then click on the "+ New Campaign" button on the main page of the account you are logged into.
There are various campaign goals here. We have tried to briefly mention all of them below. You can choose the one that suits you and move on to the next item.
Sales Target: In this target, it offers campaign types to increase the sales of the products you sell online. Generally recommended.
Website Traffic: It is mostly preferred by those who try to catch traffic on their site. It is preferred for salespeople and users who want brand awareness.
Considering the Product and Brand: It is generally preferred by-product promoters. Since it is a video advertisement type, we also recommend that only those who have a suitable advertising material use it.
Brand Awareness and Reach: It is an advertisement type that reaches a very wide audience. Most SEO Experts state that this type of ad is beneficial for some SEO. There are even those who use it.
Application Promotion: As you know, Google Ads does not have an advertising service only for websites. Advertising service is offered even for applications. Those who have an application can choose this type of ad without thinking. Most people are satisfied with the results.
Local Store Visits and Teasers: Do you have a restaurant? Do you have a local shop? If the answer to one of these questions is yes, you can choose this campaign type with peace of mind.
After choosing one of the items above, select the type of campaign your campaign is from where it directs you. In general, the selected campaigns are as follows; Search Network, Display Network, Video, and Shopping.
After choosing one of these types, you can create your ad by determining your campaign budget, campaign name, and target audience.
Note 2: After you have done all of these instructions, your account and ad will go through a review, which usually takes 1 Business Day. We hope you understand that Google Ads Management processes are as easy as well.
Ads Management
We tried to give you all the possible information about Google Ads. So what is Google Ads Management? We will try to touch on this a little bit in this title.
If you have read up to this point in our article about creating advertisements on Google Ads, you have learned too. So are we going to create these ads and drink our coffee? Or are we going to improve advertising and achieve both cost savings and an increase in revenue?
For Google Ad Manager the answer is simple. Of course, we will try to keep the expenses small and increase the income. There are several methods to do this. We can also specify them directly. First, in Ads Management you need to set the user target as your own goal. This saves both expenses and an increase in income can be observed. At the same time, we recommend that you pay more attention to open your ad on weekdays. This is because the ratio of weekday competition to weekend competition is lower. The increase in TB that may occur when the competition increases can affect your budget in a bad way.
Google Ad Management is not a process that can be directly professionalized. It would be absurd to round this up to a very easy process. The number of people who have devoted years to Google Ads Management processes and made them a profession is very high. So, our advice to you is to get your ads out by looking at Google's suggestions and the tips we have given, without straining yourself too much. We hope our article was informative. See you in the next articles.
Also for Google Ads Management another article, you can check here. You will have advanced knowledge of Ads management: Google Ads Management: Get Started