In this article, we have introduced the 10 best Bethesda Softworks Games. With Bethesda Softworks, LLC founded by Christopher Weaver in 1986, its popular games have gained considerable attention recently. Bethesda Softworks Games, which is based in the USA, has been acquired by Microsoft and as a result of high investment, Bethesda Softworks games have made a serious rise. As a result, we have compiled the top 5 popular games for you.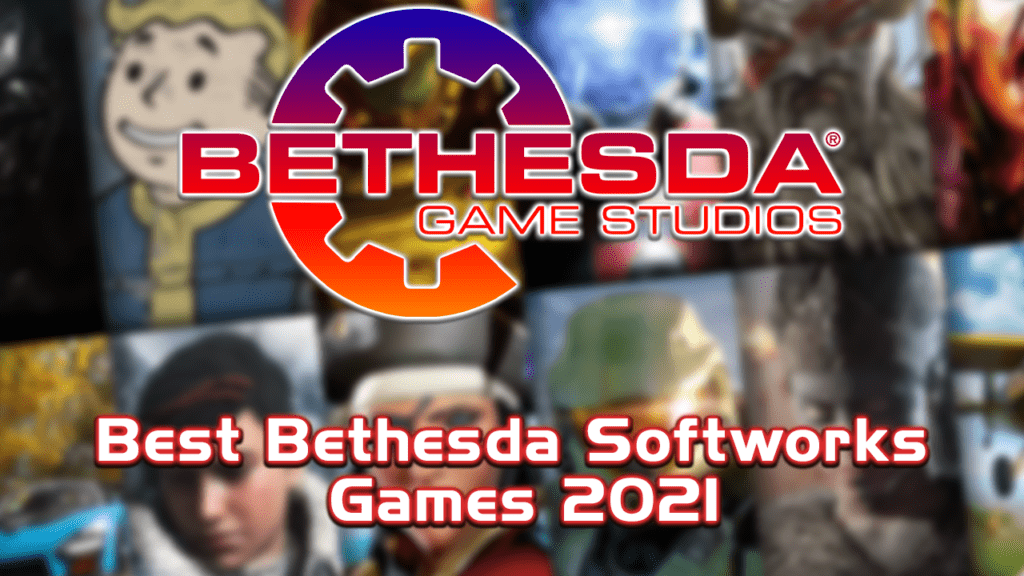 Top 5 Bethesda Softworks Games
Bethesda softworks video games LLC is an American video game publisher, founded in 1986 by Christopher Weaver, a subsidiary of ZeniMax Media. There are more than 75 total games. We have compiled the top 5 most popular of them for you. According to the known, the most popular Bethesda Softworks game series is the "Skyrim" series. The productions and productions of important games such as "Doom, Dishonored, Fallout, the E. Scrolls, and Quake, which are developed by Microsoft's Bethesda Softworks Games, will be terminated by Microsoft."
The Elder Scrolls® Online
The elder scrolls online is a highly rated online player role-playing game developed by Zenimax and published by Bethesda Softwork games on major game stores such as Playstation, Xbox, and Steam.
The story of the elder scrolls, an MMORPG game, takes place predominantly in Tamriel. The game was in development for exactly 7 years before it was released in 2014, and it received high reviews during its development. As a result of the initial criticism, The Elder Scrolls had a positive impact on the serious development and high improvements of online.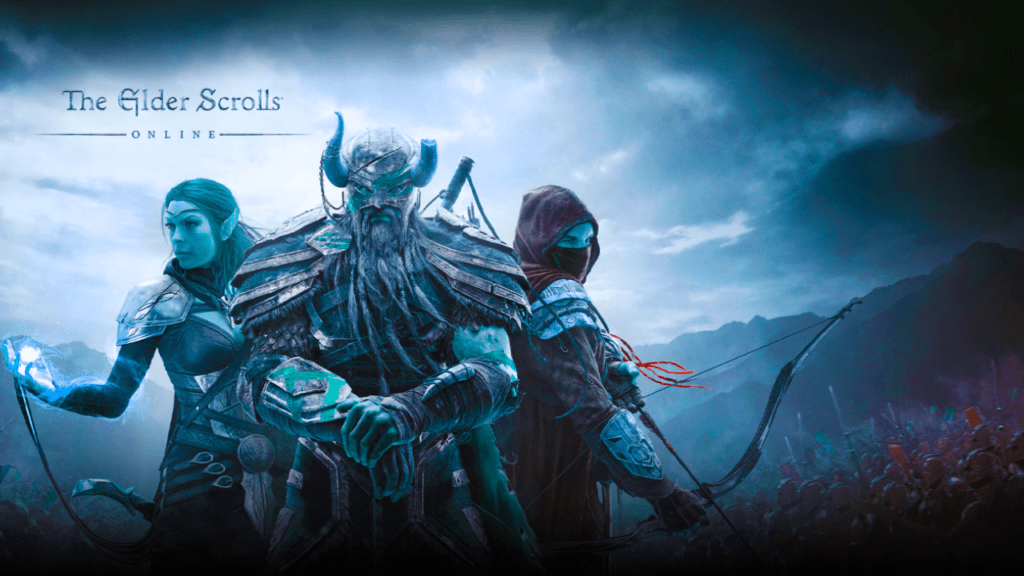 The Elder Scrolls Online used a mandatory monthly subscription model after the transition to the buy-and-play model in March 2015. As the game was released for PlayStation 4 and Xbox One consoles in June 2015, the game sold more than +15 million by 2021. According to the known, it has approximately 800,000 to more than 1 million active users per month.
If you want to play the game on the pc, you can buy and play the game on steam "here". The Elder Scrolls® Online has a high degree of positive feedback on steam.
Fallout 4
Fallout 4 is one of the fluid action role-playing games developed by the Bethesda Game developer team and published by Bethesda Softworks, and the total likes rate is known as 93%. It was released worldwide on November 10, 2015, for Microsoft, Playstation 4, and Xbox One. Fallout 4 is known as the main game of all Fallout series, while Fallout 4 is set in an open world and a heavy post-apocalyptic environment that includes the region known as The Commonwealth.
The main story is set ten years after the Fallout 3 events and is set in 2287, 210 years after The GreatWar, which caused massive nuclear destruction in the United States. Throughout the game, it passes through an underground nuclear fallout shelter.

The main character of the game, Sole, witnessed the murder of the character named "The Only Survivors", the murder of his spouse at the beginning of the incident, and he also goes to the Commonwealth to search and explore to find his children, right after his children are abducted. As a result of this discovery, she encounters events she never expected.
Set out to explore the devastated world, Sole tries to show her talents through the devastated open-world thanks to her dozens of talents.
You can also check "here" for the pc version.
Dishonored 2
Dishonored 2, an action and adventure game, is a role-playing game developed by Arkane Studios and published by Bethesda Softworks. As those who finished the first game of Dishonored know, the ending was very curious, here Dishonored 2 is the continuation of it. The game Dishonored 2, which was released on November 11, 2016, was released for Microsoft, Playstation 4, and Xbox One. In 2021, it became valid for all platforms.

As it is known, 15 years had passed immediately from the Dunwall epidemic. Described as an enemy from the other world, Emily Kaldwin has been dethroned and has become an outlaw, entering into increasingly high chaos. While Emily is in Chaos, will she be able to resolutely reclaim her title and the power she lost?
You can check "here" for the pc version.
Quake III Arena
Quake 3 Arena, one of the legendary games of the years, the Quake series, was liked by 95% of the users. As old as it is in terms of graphics, Quakell Arena has been highly acclaimed for its playability and online feature. It was developed and released by Id Software in 1999. It can be played in the first person and has been made available in single-player and multiplayer.
It is an online action war game with a space-heavy atmosphere. In 2021, it is known as an estimated 500 active players per month. The remarkable feature of the Quake 3 arena is its minimalist design. Although the game was developed in 1999, extensive customization of player settings such as field of view, texture details, and enemy models was made possible. The most used features are; Advanced movements such as Strafe-Jumping and Rocket-jumping are used.
Quake lll Arena is a game that is liked by everyone even today, although it was made in 1999. No matter how old it is, its graphics and playability have captivated everyone. The biggest deficiency today is the low number of active players.
The Elder Scrolls V: Skyrim
The Elder Scrolls V: Skyrim
It was first released on November 11, 2011, with a single-acting. As it was released, important platforms such as Playstation 4, Xbox One, Microsoft Windows, and Nintendo Switch were also released. Today, even the PC version has been published and has seen a seriously positive effect. Users are often referred to as Skyrim. Developed by Bethesda Game Studios and released by Bethesda Softworks. It is a free-world type known as an action-packed RPG video game.
It is the fifth adaptation of The elder scrolls series after Oblivion.

The main subject of Skyrim is the character's effort and plot to kill a dragon named Alduin, known as the dragon god, who is said to destroy the world in prophecies. It deals with issues two hundred years after Oblivion. Skyrim is known as the game with the most beautiful nature and extraordinary landscapes, and the user experience and overall meaning have been appreciated by 96%.
Published by Bethesda Softworks Games and Popular Game Developed by Bethesda Game Studios You can now buy and play "The Elder Scrolls V: Skyrim" for the pc version from 'here' to play. We wish you good luck.
Bethesda Softworks Games List
The Elder Scrolls® Online
Fallout 4
Dishonored 2
Quake III Arena
The Elder Scrolls V: Skyrim
More
To see more Bethesda Softworks Games, you can check our website 'Here' to browse new content. Briefly in this article, the most popular Bethesda game is "The Elder Scrolls V: Skyrim". Skyrim game, published by Bethesda Softworks Games, has managed to raise the user experience to the highest level. Considering the statistics in general, the user experience and feedback are 96% appreciated.
Suggestion for game development:
If you are thinking of developing popular games such as Bethesda Softworks Games, if you intend to earn high revenues, if you have no idea about advertising, as the Gameplay Developer team, we offer all content for you 24/7. We wish you high success like Bethesda Softworks Games.