Epic Games Video games are popular games that we all are curious about. Epic Games, formerly Epic MegaGames. Video game production and development company operating in North Carolina. Epic Games, which has become popular with its recognition, is mostly known for its unreal series. However, it is the creator of Unreal Engine, the popular game development engine.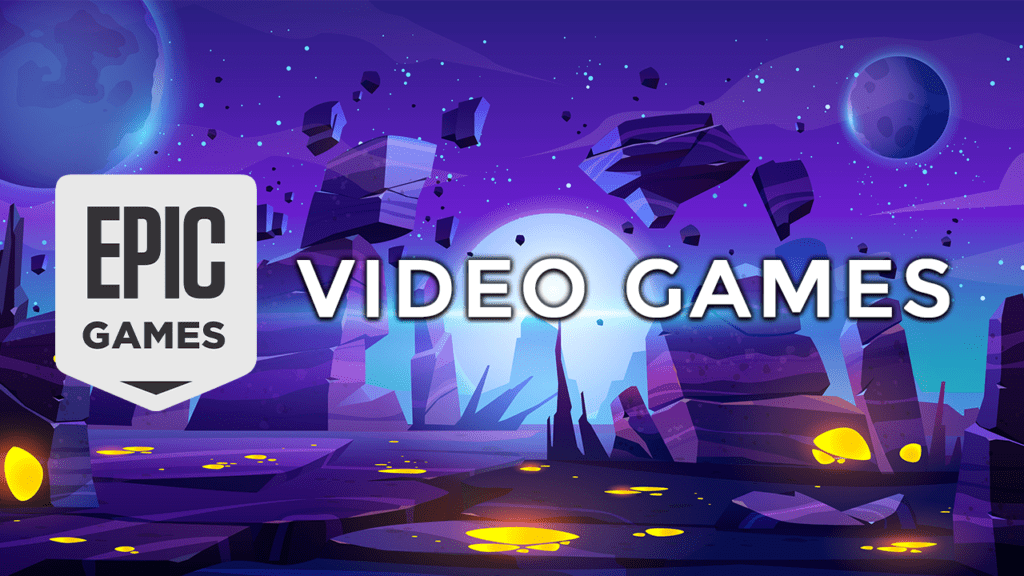 Epic Games was founded in 1991 and made a great sign with the Unreal series, one of the first games. (A beginning of perfection!) The game continued to be developed as a sequel to the Unreal series. Epic Games has managed to become very popular thanks to the first Unreal game series they developed. In 1999, epic games released its second game, Unreal Tournament, after developing it. It has been played millions of times since it was first released and is known as the favorite game of the old generation.
In 1998, Epic Games developed and released a 3D FPS game called 'Unreal', which was the first start of the Unreal series. In addition, the game company Epic Games was also offering the core technology and game engine to other game developer companies. In 1998, they decided to change the name of Epic MegaGames to 'Epic Games' 1999. As they changed their names, they moved their offices to Cary North Carolina. By 2004, the Unreal Tournament 2004 game with huge content was developed and released with the Unreal Engine 2 game development engine.
In 2006, the award-winning action game Gears of War was released. (Awards: "Best 360 game – best action game-best 360 multiplayer game") Released Unreal Tournament 3, which is compatible with all platforms. In the same year, it also incorporated Can Fly.
Epic Games Video Games – Unreal Tournament!
Unreal Tournament, one of the Epic games video games, is known as Epic Games' first and most popular game. It is known that 9 out of 10 people of Unreal Tournament 1999 old generation liked this game very much. Unreal Tournament is not well known today, but it used to be an excellent action war game played by millions of people. In fact, we were getting a lot of pleasure from the game with the friendly environment thanks to its multiplayer feature. Epic Games is known to have a serious impact on development thanks to Unreal Tournament. UT 1999 is playable even today, even its graphics are better than most games today.
It is also known that Epic Games opens the door to hundreds of thousands of game development thanks to the game development engine offered. You can browse the Game Developer article.
Epic Games video Games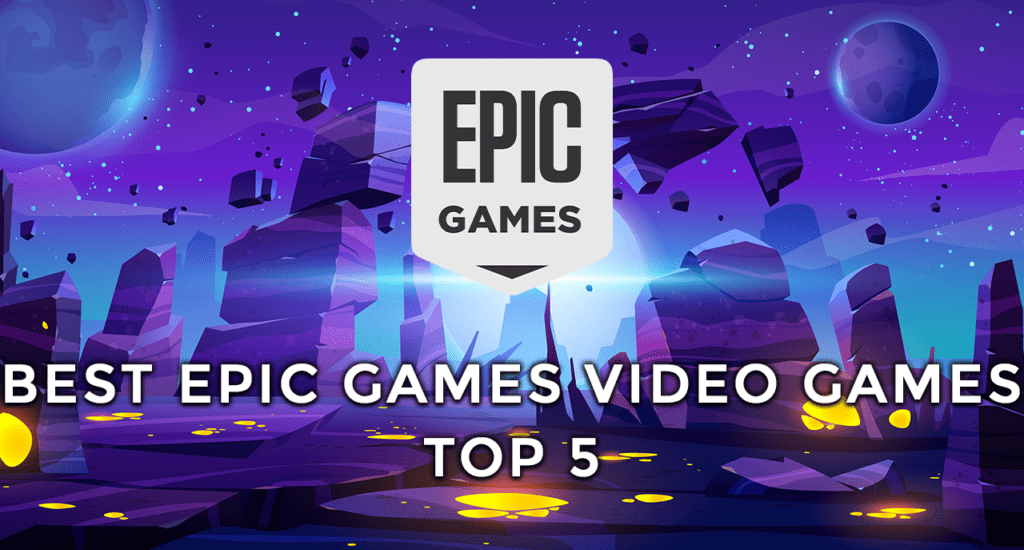 Today, there are some excellent games developed by Epic Games that are still popular. We have compiled the best 5 of them for you. Thanks to the Unreal Engine game development engine, cooperation with epic games has increased significantly and the game popularity has increased. With the Unreal Engine game development engine offered by Epic Games, you can start developing games with high graphics. For that, let's take a look at Epic Games' top 5 games.
5. Unreal Tournament 1999
Unreal Tournament 1999, the favorite game of millions and one of the most favorite games of the old generation and the first popular epic games, is on our first list. A first-person shooter video game has been developed in partnership with Epic Games and Digital Extremes. (Online / Offline) In Unreal Tournament, maps with a kind of excellent atmosphere are also known as an action game with 2 units (Red/Blue) focused on combat.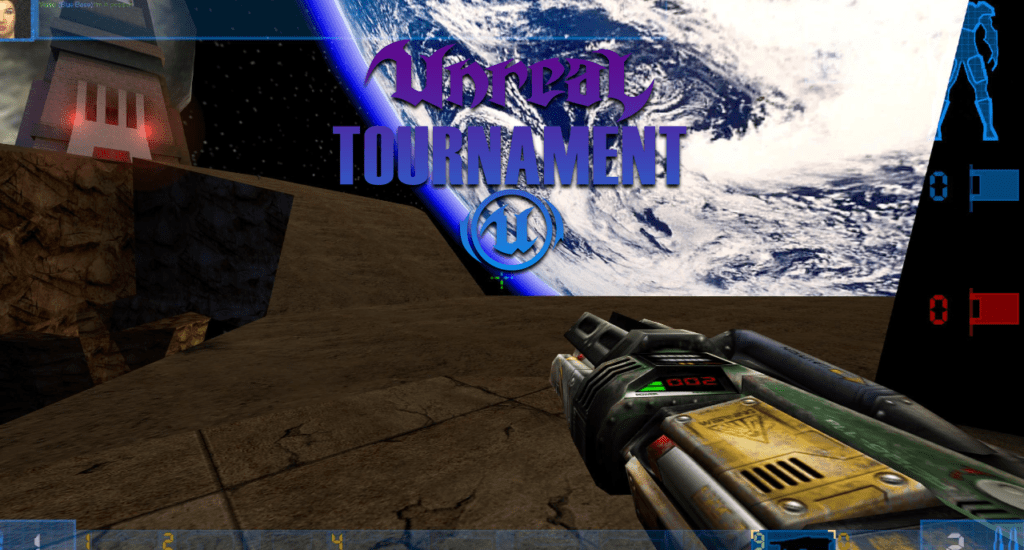 The online feature has been published for the PC version only. The online feature in the PC version is known to be of much interest. Unreal Tournament received a serious reaction from the players, although it stated that there are graphical restrictions on the console, except for the PC version. As a result of such responses, the Unreal Series has been increasing steadily, focusing heavily on action-style content.
Unreal Tournament also takes place in an arena with multiplayer deathmatches in the pc version of the first-person shooter game. It even has dozens of maps with a varied and perfect atmosphere. The best thing about Unreal Tournament is that it has 6 different mod features. The first of these is the 'attack(Assault)' on the most preferred list.
Assault
Capture the Flag
Deathmatch
Domination
Last Man Standing
Team Deathmatch
Here you can check the PC version of the Game: Unreal Tournament: Game of the Year Edition
4. Fall Guys: Ultimate Knockout
Fall Guys, the most popular game of the year 2020, was released as Epic Games (Publisher). It has been played millions of times since its launch. Even if the graphics are reminiscent of children, it is known that even people over the age of 20 enjoy the game to a great extent. Fall Guys has been played millions of times since 2020 and has been broadcast on Twitch, resulting in a serious audience.
Fall Guys is a multiplayer video game developed by Devolver Digital Games and available online. Fall Guys are known to have purchased more than 2 million in the first 48 hours of their release.
Here you can check the PC version of the Game: Fall Guys: Ultimate Knockout
3. Gears of War
Gears Of War, created by Epic Games, is a video game developed and presented by The Coalition. It is supported by various products such as third-person shooter, Spin-off video game titles, comic book series and series, seven novels. Gears Of War is known to focus on the conflict between underground hominids known as the Locust Horde. Gears Of War, which was first released in 2006, was released for Xbox 360.
As a result of such developments, Gears of War 2 was released after 2 years. As a result of the development of the game and the reactions from the users, the Gears of War: Ultimate Editon version was released in 2015. Developed by Epic Games, "Cliff Bleszinski", who previously worked on Epic's Unreal Tournament games, is known to be the series' lead game designer for the first three installments. Resident Evil, Kill S., and Bionic Commando are known to be inspired by game content and elements.
Here you can check the PC version of the Game: Gears of War
2. Dauntless
Epic Games video Games, Released by Epic Games for free in 2019, Dauntless is presented as an Action Role-playing based developed by Phoenix Labs.
Dauntless It is known that an incredible event takes place in a fantastic setting that destroys the world and unleashes the monsters known as Behemoth, where survivors hunt. Dauntless players take on the role of the Slayer to overthrow the behemoths by collecting the loot they use to upgrade their equipment and weaponry to overthrow the larger and more powerful Behemoths.
As Dauntless published in 2019, it has received a lot of attention. The main purpose of the game is to deal with all events in the whole of the union socially. It can be a little difficult to finish the game unless you are united.
Here you can check the PC version of the Game: Dauntless
1. Fortnite
It is known as the Fortnite shooter game, which was developed and published on July 21, 2017, by Epic Games. Classically, the Battle Royale mode is actively played. It is known as the most popular game developed by Epic Games. The mode that is actively played through Fortnite is the Battle Royale mode. In fact, such interest was encountered in its time that it even became a rival to PUBG (Epic Games Video Games). The popularity of the game has dropped considerably, as some updates have seriously affected the user experience.
Fortnite is a mission and survival game with gameplay for up to 4 people. As it is known in Fortnite, it has 3 different modes. It includes three game modes, Save the World, Battle Royale, and creative. Thanks to Fortnite's Battle Royale Mode released in September 2017, its popularity has skyrocketed.
After the Battle Royale mode, it had a mass of around 125 million players. Fortnite was the most popular game in 2018 and was the most winning game. According to estimates, it is known that it earned 2.4 billion dollars in revenue. Although the game was offered for free, it generated a significant amount of revenue.
Here you can check the PC version of the Game: Fortnite