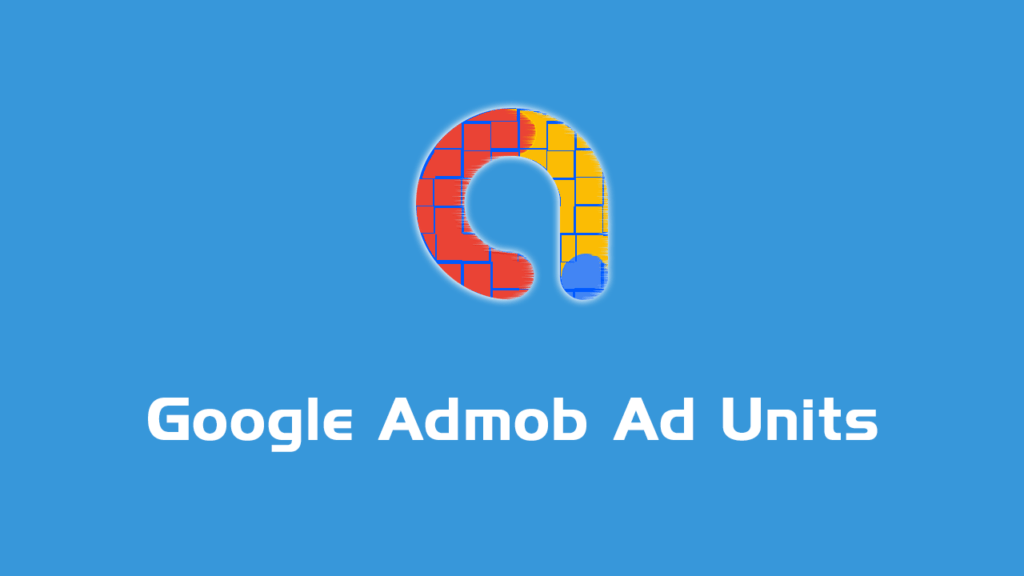 It is the practical way to make the most of your mobile apps with Google AdMob. In this article, we will provide information about ad units with Admob.
We will discuss the ad units Admob offers: Banner, interstitial, Rewarded, Rewarded interstitial, Native Advanced, and finally ad units shown while the app is open. You put a lot of effort into your application. With AdMob, you can grow your apps and mobile game with in-app ads, applicable analysis, powerful and easy-to-use tools, and earn money without any difficulty.
AdMob Advantages
High smart technology: Thanks to the advanced technology with Google Admob, it meets the highest level of impression rate, thanks to the 100% match rate without any difficulty thanks to the ad display and ad optimization from all over the world.
High-performing ad formats: High revenues are obtained thanks to Banner, interstitial, and award-winning advertising, which are among the high-performance AdMob ad units. It integrates Google Admob into your application and takes into account the user experience so that you can earn a higher income.
Detailed Analysis: With AdMob, you will be able to have a detailed analysis. When you encounter an error down to the smallest detail, you can access the necessary analysis via the 'Reports' tab on the AdMob panel. With the association of Admob with Analytics and FireBase, you can instantly fix errors in your application with errors, reaction rates, crash rates, ad impressions, ad earnings, and more details resulting from in-app operations.
Automatic ad display and settings: Ad impressions and frequency limit, one of the best features of AdMob, will allow you to maximize the user experience! Ad unit settings can be made based on the country, such as the required eCPM/eBGBM (impressions per thousand) and 5 times within 5 minutes*.
Review of high-level error reports: Firebase integration allows you to examine error reports resulting from high levels of in-application processing. You can instantly integrate the application through Google FireBase.
Control the types of ads shown in your app: Your app can also control which ad types and sensitive categories all with one button. For example, if your app content is VPN, you can block irrelevant ad types through the sensitive category and the general category. It is very easy to use and you can filter the ad types you want with one click.
Top earning AdMob ad units: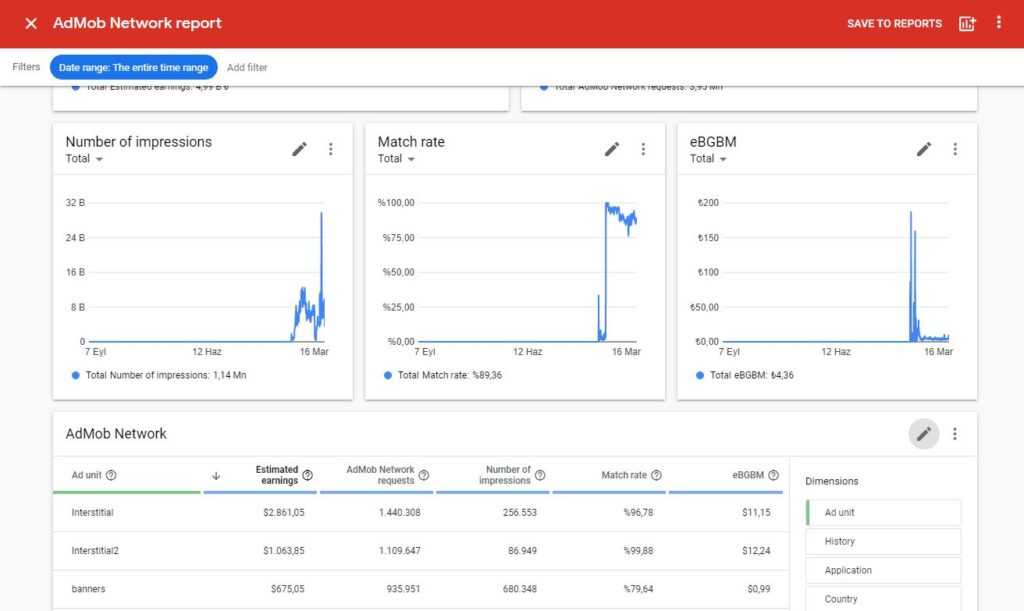 Top earning AdMob ad units as an example, As you can see in the photo, 4 months of earnings and detailed reports of my fighting game. Here we should pay attention to the fact that interstitial ads make more profit. AdMob does not have detailed reports because I do not use an award-winning advertising unit. If you are considering giving any rewards to your app content, it is also worth using an award-winning or award-winning interstitial ad. You can earn a minimum of $30 to $130 through developed countries.
To profit from award-winning ads, you must be absolutely user-friendly and receive at least 1 Click. The best earning 'Interstitial' advertising unit. The ad unit that makes the least profit is the 'Banner' ad unit. If your app or game content also does not have any rewards (example: free 100 gold), I recommend using an Interstitial ad. For more information and for the process of integrating AdMob ads, you can look here(Adding Admob ads to your Android games).
Google Admob ad units earnings:
Banner: rectangular ads that cover part of the application layout. These ads can be automatically renewed on-demand after a certain period of time. Banner ad earnings are low compared to other types of ads.
Interstitial: Google is AdMob's best-earning ad unit. A full-page ad unit that is displayed in natural waiting and switching moments, such as level jumping. With a good optimization for more gain, you can define a 5-second wait time for the transition ad.
Rewarded: A full-page ad unit that rewards users who choose to view an ad. Unlike award-winning pass ads, users should choose to view the ad. If abuse or any reward is not given, your account may be reviewed and banned.