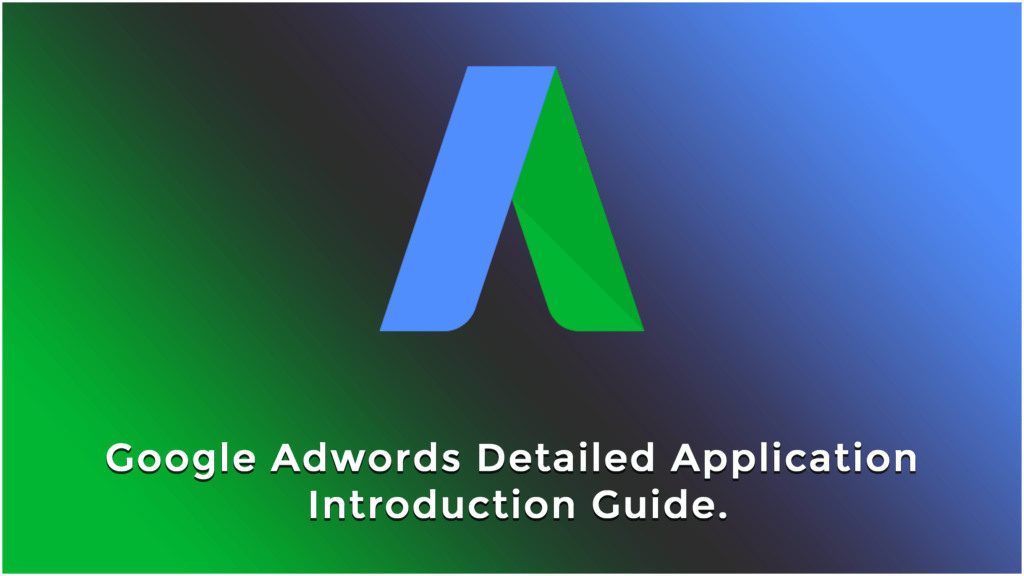 In this article, we will talk about how we can create a detailed application and game campaign with Google Adwords
If you intend to advertise applications mainly on the play store, this article is for you! Be sure to ASO optimization on the play store before advertising the app. How is Play store optimization done? You can examine your location. The importance of play store ASO (App Store Optimization) optimization is absolutely crucial for AdWords. As you know, most users lose between 40% and 60% as a result of app advertisements. The only way to prevent this is to apply 3 kinds of optimization methods. If your app or game is shown to the wrong people, you will get conversions with 35% or fewer bad meanings. New users have 100% faced this problem. There are 3 main topic optimization methods. Let's take them strictly.
Thanks to these 3 different optimization methods, even if you cannot provide recycling in terms of budget, you will definitely notice an increase based on aso. Before creating an app campaign, you can choose Youtube, image ad, and finally HTML5, depending on your wishes. If you have prepared a good promotional video, do not forget to add at least 1 video while creating a campaign. For better optimization, you need to add lots of keywords.
3 basic optimization methods for the app:
1:

Entering the keywords you value in the title and description sections when the campaign is created:
It is a type of optimization that everyone should definitely pay attention to. Thanks to this optimization, only App store optimization (Aso + Play store) mainly increases.
With this optimization, "example: stickman" As you can see in the picture below, we add our keywords to the title + description section. As we gave an example, we entered the stickman + stickman fighting game * keywords. I can give an example from your point of view:
Do not add only 1 keyword to the title and description section. I suggest you add a total of 5 keywords in each space. If you have a small number of keywords you are targeting, just use 2 headlines and 3 description boxes like me.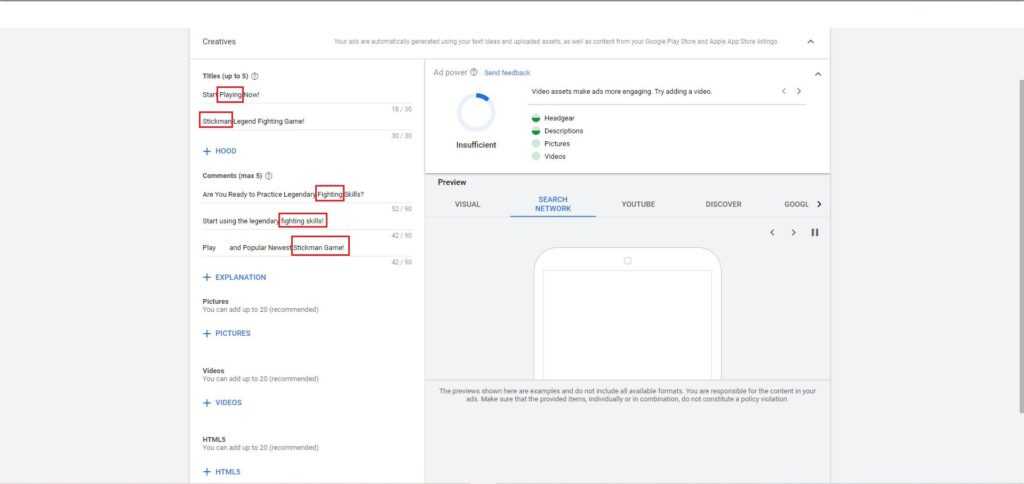 Important things you will achieve with this optimization:
Your app campaigns are not shown to the wrong people.
You are optimizing for your application/game at the beginning level.
You will notice an increase in the keywords you added after a certain period of time.
Allows your app or game to get more downloads.
If your application is not visible in the keyword you added, it starts to appear over the keyword you added after a certain period of time.
If you have done an app store optimization (ASO), you will get efficient and high conversions.
Note: If you have not done App Store Optimization(ASO) on the Play store and app store, conversions may be low by 15% -30%.
2

: Negative Keyword List Optimization:
Google Ads App Campaigns It is an indispensable optimization method for applications. It is absolutely very simple, just add your specific keywords to a list and choose 'Exact Match'.Google Ads App Campaigns Thanks to negative keyword optimization, Adwords stops showing your ad campaigns to the wrong people. For example, showing the VPN application to users who play the fighting game will definitely make bad conversions.
We can overcome this problem with the negative keyword list. Negative keyword list best-known benefits: Google Ads App Campaigns >

Broadcasting the advertising campaign in a more optimized way.
According to the keywords you add, your ads are published according to the people concerned.
It reduces ad display to unwanted people at a high rate.
It is a perfect and simple optimization method for mobile applications/games.
According to the keyword you added, you will see an Aso-based increase.
Optionally select 'exact match' or 'sequential match' options.
If you want to Google Ads App Campaigns prepare a negative keyword list, you can instantly prepare a new negative keyword planner by following Adwords > Tools and Settings > Negative Keyword Lists. Do not miss the keywords that you want to experience an ASO-based increase in the negative keyword list section. In particular, the keyword monthly search volume you add should definitely be good. For example, if the monthly search volume is 100-1000, ad impressions may decrease significantly.
To associate the negative keyword list to the campaign, follow this path: Make sure you have prepared a negative keyword list. Adwords > All Campaings> Select any of your Campaigns from the tick > Edit > Edit Targeting > Negative Keyword Lists. Follow the path. As you do these actions, you are finished associating. And at the end, you successfully complete the 2nd optimization. The negative keyword list definitely works more optimized for the new campaign.
3: Google Firebase Optimization:
Thanks to Firebase Optimization, Google ads app campaigns can be almost difficult for you to lose. * Fees are deducted as long as in-app transactions are performed with Firebase. Your ads will be optimized at a high level by the highest users who will predominantly make in-app operations.
Firebase Unity or android studio can be a bit of a challenge, but if you have a high budget and most importantly you trust your application, you definitely need to install firebase and I highly recommend it.
After installing Firebase, the following options appear. When you create a new campaign, you will be able to choose important options such as "Most in-app purchases, Ad clicks, Most applications download" and finish this important optimization.
It will be shared on our website for Firebase installation. Best wishes!