When you come up with a new game idea with Unity Programming and you think you can't create it because you don't know enough about game development, think again. Because the possibilities offered by the software called "Game Engine" encourage even those who do not have experience in this field to develop and produce their own games. Unity 3D, which we will discuss in detail later, is a very popular option among this software.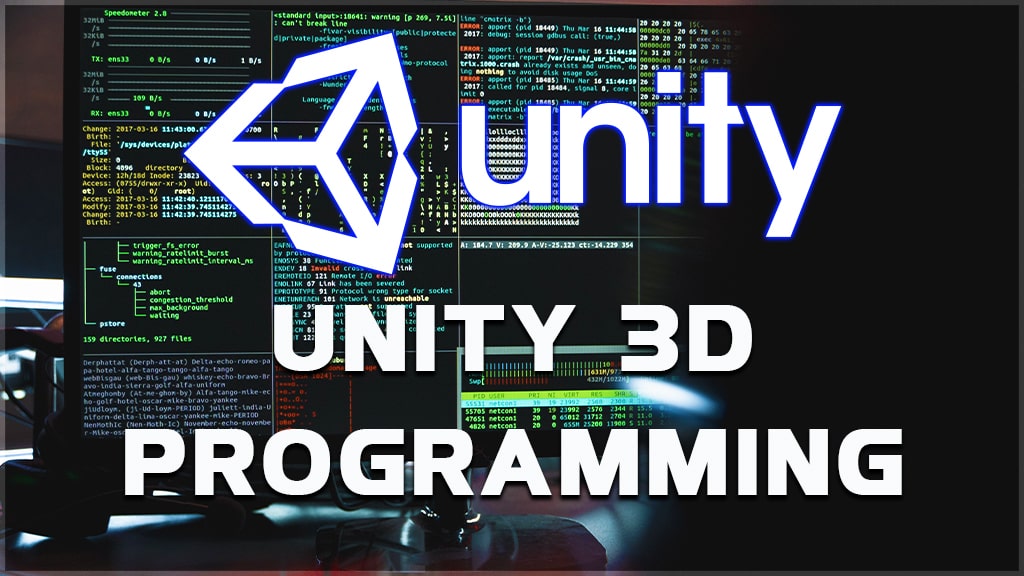 Why Unity Programming?
Game Engine is the general name of paid or free Unity 3d programming used by individuals or companies to design games. This software, called game engines, contains a large number of data libraries written in computer programming languages. Game developers or companies. Using this literal eliminates the hassle of rewriting the same codes. This reduces the risk of errors and saves time.
Even if you don't have a deep understanding of the code, these engines can make significant progress in game development. Unity 3D Programming In addition to open-source game engines, dozens of licensed game engines are distributed for free or for a fee. The fact that many alternatives are dealing with game development can make it difficult for those who want to enter this field, we see that one of the game programming software is Unity 3D.
Why is Unity Programming preferred?
What are the features of Unity 3D, one of the most popular game engines? Why is it preferable to program games with Unity 3D?
Possibility Of Diversity
Unity 3D, as the name suggests, was designed to help you design three-dimensional games, but that doesn't mean you can't design 2D games.
Easy access Unity 3D training
Because it is widely used, it gives you access to a large number of free videos explaining how to use Unity 3D software. That means you don't pay for training. With Unity 3D, you can easily learn all the stages of Game Programming From A to Z by getting the book "developing games with Android and Android".
Compatibility with different devices
A game designed with Unity can be transferred to many different platforms with simple settings. You can recompile the same game to play on desktops, mobile devices, the web, or game consoles without making any infrastructure changes. More specifically, a game written for PC can also be played smoothly on a Mac.
Unity supports streaming platforms and formats such as Windows, macOS, Linux, Android, iOS, HTC Vive, W Windows Phone, Blackberry 10, WebGL, Facebook Gameroom, Xbox One, Wii U, Play Station 4, Nintendo Switch, Oculus Rift, Gear VR.
Ability to write code at the advanced level
Another advantage of unity over similar game engines is that it allows the game developer to write code. While graphics and code are separate in most other game engines, graphics and code work together in Unity 3D. It provides flexibility and reduces game development time.
Low system requirements
Games written in Unity 3D have low resource consumption. It can also be played smoothly on mid-level computers. This means that those who do not have a performance monster called a "gaming computer" can play the game
Free Access
Unity 3D offers many functional functions and applications that can be found in advanced paid game engines such as shader software, physics engine free. for Game Developers.
What Programming Language Does Unity Use?
For game designers using game engines such as Unity, C# is one of the languages to learn. The main difference between C++ and C# is that C#is easier to decipher and Java is a mix. But what they can do is much more limited than C++. So if you learn C++ first, you already have C#, and then it will be much easier for you to learn Java. NASCAR Heat 3 is just one of the games with C#.
the answer to questions such as what programming language does Unity 3d use and what coding does unity use is the C# Unity programming language.
So what is Unity? We have prepared the answer for you in detail! : What is Unity 3D?