We will compare 2 popular Game development engines. We will have detailed information about Unity vs Unreal game engines. For this, the first priority is on which platform you plan to develop a game, if you want to make it the highest in terms of graphics, Unreal Engine the game engine might be right for you. Of course, we need to have more detailed knowledge about the Unity vs Unreal game engine.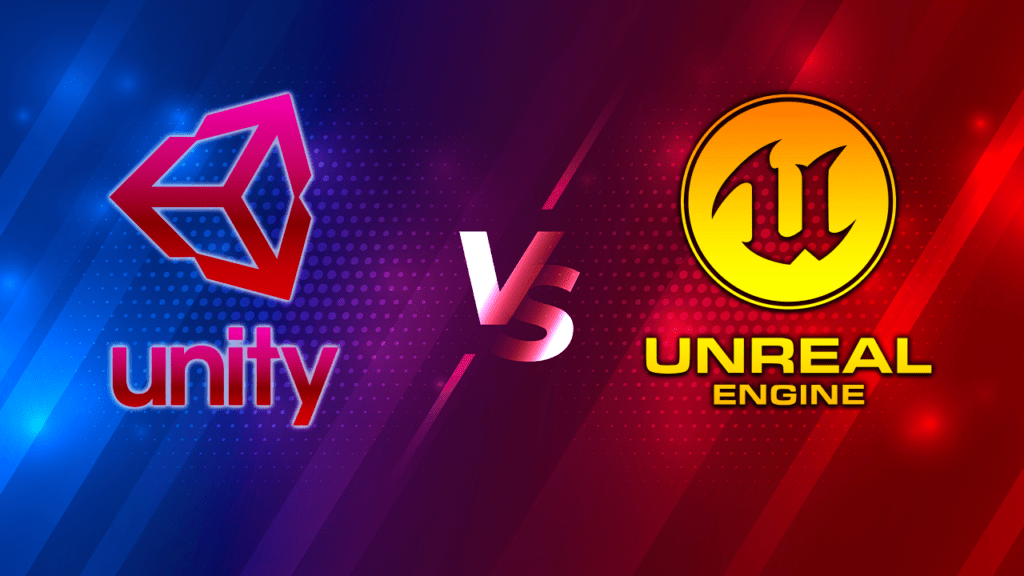 Unity 3D is a game development engine that appeals to the general audience frequently and at the beginning level. With Unity, you can develop games for free. Mobile game-oriented projects are generally developed with the Unity game engine. Of course, it is made in PC games, but Unity is still in development, and while continuing to get updates in terms of graphics, if you are planning to develop games with high graphics with Unity, it will have to be a lot of effort.
Besides, there is not even a lot of effort required for Unreal Engine. You need to consider such important considerations. My clear and clear suggestion to you is that if you have a mobile-oriented game development project, you should definitely choose Unity 3D.
In addition, if you are planning to develop a game with high graphics, of course, you need to use the Unreal Engine game engine. With the Unreal engine, it is possible to develop Mobile and PC-oriented games.
So, when it comes to Unreal Engine vs Unity, what is the most suitable game engine for you? Or is it Unity vs Unreal Engine, depending on your future project? Let's consider important issues like these. Unity and Unreal Engine are suitable for this if you intend to develop your game with team collaboration. If you intend to develop your projects with a mobile focus, I recommend you choose Unity 3D as the priority. If you have a PC-oriented project with high graphics, Unreal Engine is for you!
If you want to develop other popular games and earn millions of dollars, your first priority will be to start with the game engine that is most suitable for you. If you have zero knowledge about game development, after choosing one of the Unity vs Unreal game development programs, the issues that need to be considered are in the rest of our article.
Unity vs Unreal Engine – Game engine usage and pricing
When it comes to Unity vs Unreal, the first thing that comes to mind is the pricing issue. It is necessary to pay attention to the pricing issue. If you can start to earn high earnings in the future, you have to pay the necessary fees for using the game engine and most importantly because you agree to the terms of use. To put it briefly, Unreal Engine is the one with the highest commission deduction. The reason is that, just as it is a very advanced game development program, everyone clearly has the potential to develop games with high graphics.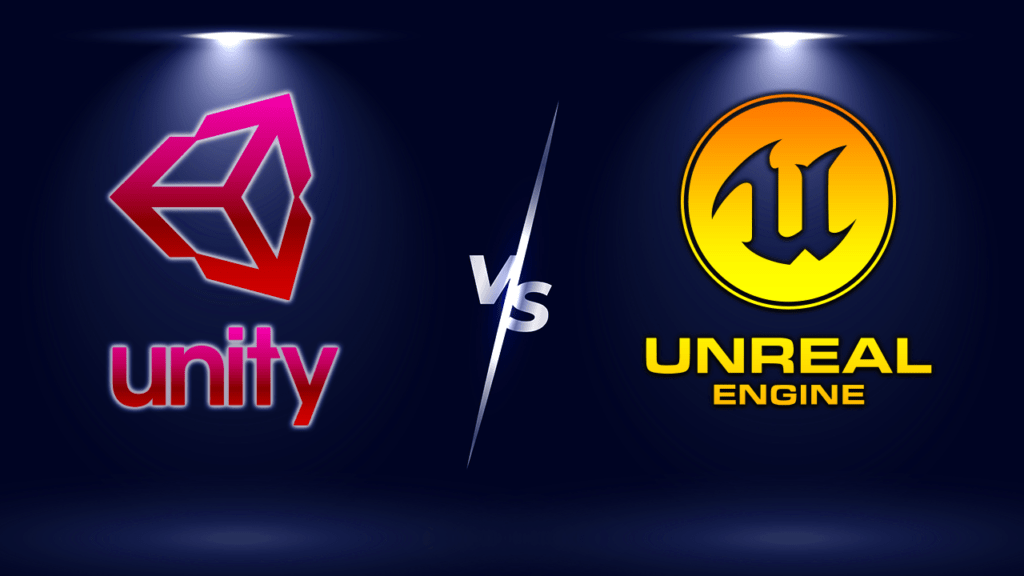 Unreal Engine
These terms have been valid since the day you started publishing the games you developed with Unreal Engine. For the day you publish your game, you have to pay a 5% commission rate based on your earnings. To give an example: You have earned $1000 per month, you have to pay $50.
Commission Rate (Deduction): 5%
Unity 3D
There are no general restrictions for Unity. If you downloaded the free version of Unity, the terms of use and options for $100,000 have appeared during account creation. So this means that if your total revenue from the game you develop with Unity exceeds $100,000, you must purchase the required unity license.
Commission Rate (Other): There is no commission rate. For this, you need to purchase the Plus or Pro version, namely the license, offered by Unity. If your total earnings exceed $100,000, you need to purchase and use the Plus license version. If your total earnings have exceeded $200,000, it is necessary to use the Unity Pro license version.
Unity vs Unreal for beginners
Yes, before starting to take the first step in game development, the first priority is to choose the game engine that is best for you. Before using both game engines, let's not forget that you need a computer with good features. According to research, most of the people who took the first steps in developing new games signed their first projects with Unity 3D. There are many reasons for these: It requires system requirements with low features, It is suitable at the beginning level, it has high resource richness and it is offered free of charge.
Unity vs Unreal Engine For beginners, it is known as Unity. You can develop mobile-focused games thanks to their free availability and low system requirements. Besides all of these, I recommend you to check the important article on Game Development. Because it is possible that you can immediately stop developing the game for which you lost your motivation. Also, if your only goal is to focus on earnings, this article is for you. The first and new projects with a focus on earnings often face 90% of problems.
In order not to encounter such problems, your first priority will be to start the hobby game development business. However, if you have a gain-oriented approach, let's underline that it will take a long time in this process. With Unity vs Unreal game engines, it should be remembered that the learning process takes a long process and this long process is valid for beginners. Today, thanks to advanced technology, we can access millions of open sources for free in terms of software and design related to game development whenever we want. We need to make good use of these important issues and such important opportunities.
For this, as a beginner, it may be more beneficial for you to use the Unity 3D game development program, thanks to more open source.
Unity VS Unreal: The art of making money with Unity 3D & Unreal Engine.
In the continuation of the article, you will have detailed information about which game development engine we make more money with. First and foremost of these: Software and design-oriented knowledge are required. Especially if you are working on the software language or the drawings required for the game, if you are constantly experiencing difficulties while working, the process can definitely be too long for you. To avoid such situations, you definitely need to work with a first and simple project focus.
The reason is that the process is slow because the project and cost are low and it does not require much time. As the process is slow, you are entering the practice process. The training process is very important. If you have never gone through the practice process, developing games and earning money can be life for you. If you do not have any knowledge about software and design before developing a game, if you intend to start high projects directly (alone), you will be left alone with hundreds of errors and problems that you will encounter in the future.
Of course, if you have a development studio or you generally plan to have your game developed by a game developer with advanced knowledge (such as getting help with a fee), you can earn high money depending on your fee.
Another important point is; Marketing! If you have no marketing strategy at all, this job can be very challenging for you. If you have developed a game with high graphics and you think that 90% of the bug has been fixed, the best suggestion I give you is this: Donate to broadcasters with low views on Twitch and promote your game for free. (Streamers with 1,000 to 10,000 views – Or if you're thinking of a streamer with high views, take your chance!)
When it comes to Unity vs Unreal Engine, the priority is the interface of the program. The interfaces of the game development engines are at a level that will scare the users seriously 🙂 – Of course, this issue applies to new users. The simplest solution to this would be to enter the practice process. If you continue to test the game engine for a minimum of 1 week, you will start to master the interface of the game engine within 1 week.
Today, there are thousands of popular games made with Unity and Unreal Engine. Absolutely do not give up on your dream! Most importantly, it should not be forgotten that game development requires a long process. If you trust the game you are developing if it contains no bugs if it is unique as a competitor if you know about marketing, and more importantly, if you are patient, you can earn millions of dollars (+$1.000,000) like other developers. All you have to do is keep your motivation high. For more important detailed information, you can take a look at the "Game Developer" article. I hope our Unity vs Unreal content has been useful to you.