In Unreal Engine 5, we will hear more about the terms nanite and Lumen. As we all know, the first demo of Unreal Engine 5 game engine technology was recently completed through the demo. Epic Games announced that Unreal Engine 5 would be released in early 2021 and re-released later that year, fully to support new and old game consoles. What exactly is Unreal Engine 5? What does the developer promise?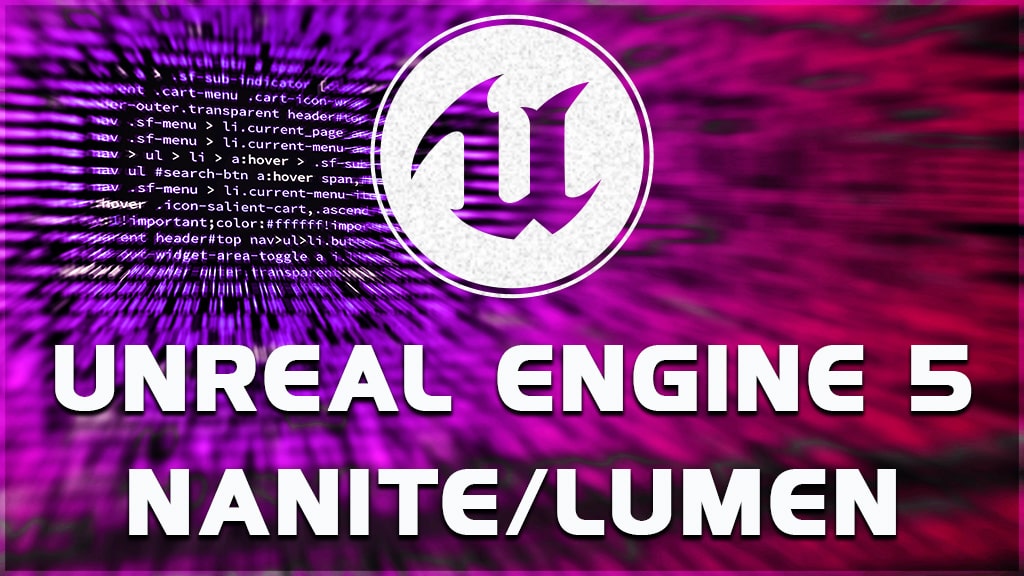 What do Nanite and Lumen do with Unreal Engine 5?
Epic Games Graphics Director Brian Karis and special project Art Director Jerome Platto participated in a demo project that highlighted the two main features of Unreal Engine 5. They use the latest Lumen and Nanite technologies in detail. At the beginning of the conversation, they briefly described what areas developers are restricted in and what innovations are being made in these areas.
"Lumen on Nanite Land" demonstrates the introduction of dynamic spherical lighting in virtualized micro-Polygon geometry.
Unreal Engine 5 Nanite
What is Nanite? He promised to transfer millions, even billions, of polygon models to our project and to reproduce billions of Polygon scenes very quickly. Nanite technology reduces the number of surfaces to the number of pixels, providing users with a high level of performance comfort.
5 in a demo by Brian Karis from ZBrush software to Unreal Engine. Second, after claiming that the transferred sculptural model has more than 33 million polygons, the game character enters another room with 500 copies of the same sculptural model. Thanks to this ambitious move, we know that Epic Games relies heavily on Nanite technology. Let's summarize this topic for the Nanite they focused on throughout the presentation. Its goal is to create art without worries and productivity constraints.
Unreal Engine 5 Lumen
Lumen is a fully dynamic global lighting solution that instantly responds to changes in scene and light. The system creates scattered reflections with infinite leaps and indirect mirror reflections in large, detailed environments on the kilometer-to-millimeter scale. The highlight of Lumen technology was Dynamic Global Illumination. Platteaux, who stated that developers will limit themselves to a set of static lights to improve performance, announced that this problem will disappear with the new technology.
What Is Unreal Engine 5 Niagara?
This is a more advanced next generation system designed to replace the existing Cascade particle system in Unreal Engine 4. In a nutshell, for those watching the introduction, light-sensitive insects in the cave and bats flying out of the cave. They're made on this Niagara system, actually the current UE5 system, we can see a more advanced version of it.
In general, a high system may be required. Unreal Engine 5 system requirements.