When comparing Unreal Engine 5 vs Unity, you should not expect a lot of results. Compared to UE5 vs Unity, the winner of this is already determined. But! Depending on the project you are developing, whether it is Unreal Engine 5 or unity will vary!
Unreal Engine 5 (UE5) VS Unity (2021)
Unreal Engine 5 vs Unity, we will briefly consider the encounter here.
Unreal Engine 5
Before you choose Unreal Engine 5, you must browse the content of Unreal Engine 5 system requirements. Because Unreal Engine 5 may need a high system requirement.
With Unreal Engine 5 (UE5), you can develop high-graphics PC/PLAYSTATION/XBOX-oriented games with the new nanite and Lumen technology. Nanite technology allows you to create high-detail geometrical detail with virtualized micropolygon geometry. On the other hand, Lumen technology is known as a dynamic global lighting technology that instantly responds to stage and light changes.
This means that you have the potency to develop games with the best graphics and two new technologies. So the point for you to choose Unreal Engine 5 is this: if you plan to develop a game for the PC, Playstation, and Xbox series, you need to choose Unreal Engine 5 (UE5).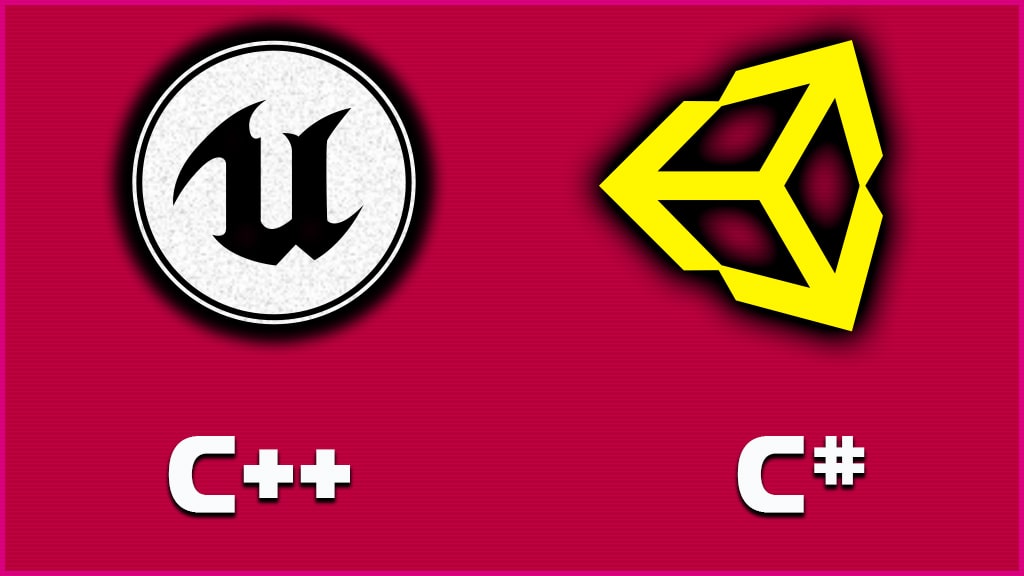 Unity (2020 Version)
Unity 3D is a game development engine used by mobile-oriented game developers in general. But we are aware that Unity is doing serious update-oriented work in the 2020 version after the latest updates. We even know that RTX technology-driven updates come in. Unity 3D, as you know, is used to develop mobile-oriented games. For this reason, Unity is preferred because it is known for its diversity rate, easy-to-access unity courses, compatibility with all platforms, and low system requirements.
So, if you're thinking about developing games with low graphics, if your system requirements are low, if you have a mobile (Android/IOS) – oriented game development project, you can opt for Unity 3D. Of course, we should not forget this! Unity has been making significant improvements to the graphical direction in recent updates. You may even see it noticeably different in the 2020 version.
Unity 2022 vs Unreal Engine 5 for Game Development
We all wanted to develop games from scratch. So, in terms of game programming, should unity or unreal engine 5 be preferred? Since coding is the main basis of the game, this is a very important criterion. In general, Unity Game Engine and Unreal Game Engine (UE5) support the Visual Studio programming language, i.e. software. As scary as Visual studio newcomers sound, visual studio is a great alternative to programming.
So, which game development program uses which programming languages?
Unity Game Engine 2022
The Unity game development program is a game development program known as a beginner's starting point. Unity is the focus of interest for mobile developers in general. What is Unity? when we browse our content, you will be able to program games perfectly together with Unity open-source and Unity Asset store in general.
The current version of the Unity game development program, Unity 2022, uses the C# programming language. With C#, you can program games with Visual studio.
Unreal Engine 5
Unreal Engine 5 mainly supports C++ Visual Scripting and blueprints visual scripting. The Ue5 programming language is C++ and blueprints. As Unreal Engine 5 has not yet been released on the market, you can develop high-graphics games along with the new technologies it offers. Don't forget to also look at system requirements that concern game developers.
Unreal engine 5 vs 4
The comparison of Unreal Engine 4 vs Unreal Engine 5 is wrong. As you know, the game development engines are being updated quite forward-looking. For this reason, there is no need to make this comparison. Already the winner is Unreal Engine 5 (UE5). The only downside of this is that UE5 is scarce in terms of resources.