Google AdMob is a platform that allows app and game developers to make money. Money can be earned through an app or game developed through ads.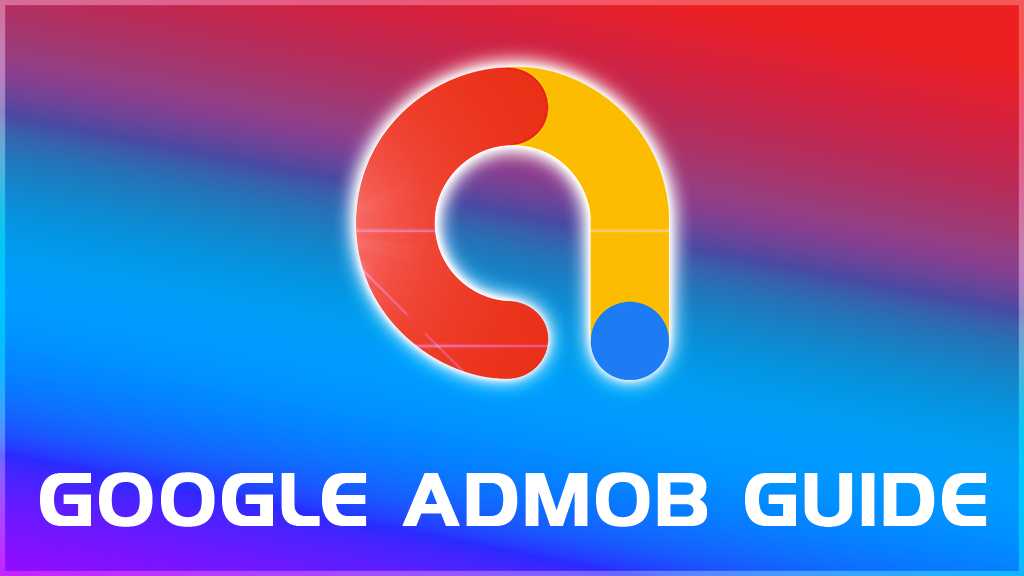 Developers make money not by the number of downloads of the app, but by the number of views and clicks of ads. This system, which can achieve quite high gains by increasing viewing traffic by using appropriate advertising formats, is completely free of charge.
Admob Unity
Ads can be added to games developed with the Unity game engine with google Admob. Admob membership must be opened first for this process to be performed. When the Google AdMob account opening process is complete, the initial setup is performed with the option to add new applications. With the new app added, the mobile game with Unity should be associated.
Once the association is complete, the right audience can be reached, and click traffic can be increased by using the right ad targeting options. In this system, where money is earned per view, publishing interesting content is quite important.
Google Admob automatically optimizes ad content and ensures that the ads that get the most attention run. In this way, the application or Game owner can get high traffic opens the way.
Admob Ads
Giving the only platform answer to the question of what is Admob to be asked, where game developers can make money with high-quality ads, is the clearest answer to be given. Just as users enjoy Admob privileges for free, they get a sustainable new source of revenue.
By combining advanced application monetization technology with global advertisers, Admob is a great advantage for both users and advertisers. Just as Google Admob brings advertisers to a wide audience, users who run ads using Admob get a fixed income thanks to these ads. Both the advertiser and the person who runs the ad win.
Earn Money With AdMob
Admob is a service that pays a fee per click. It is possible to get different wins according to the Associated game or app category and countries. It is used by many developers today. It is possible to earn money with AdMob with Banner advertising, transition advertising, award-winning advertising, and local advertising options.
To earn money from Admob, you can check out the article here: How to Make Money with AdMob?
Admob Revenues
Revenue generated using Google Admob varies. This depends on the category and active use of the application or game. Earnings may also vary by country.
Through Admob, which is associated with an app or game, wins are achieved based on the number of clicks. The more clicks, the higher the revenue will be. With AdMob, which serves users with different advertising options, it is possible to generate quite high revenues.
AdMob Ads Do Not Appear
The problem of not showing ads in new apps or games is common. There are certain reasons for this error. The problem may be caused by the user or Google Admob.
If an ad error is encountered, what to do is as follows;
First, check the internet connection, make sure the network cable is plugged in or the WIFI is on.
Ad Failed to Load 0: if the error is received, there are no problems with ad IDs and codes. This error is received because ad units have just been created. If you get this error, you can publish the game without thinking.
Ad Failed to Load 1: if you get the error, you entered the ad IDs incorrectly. Make sure you don't leave spaces at the beginning and end of ad IDs. Check ad units and correct errors. After you make the corrections, your ads will appear.
Ad Failed to Load 2: if there is an error, this is a sign of an internet connection problem. Check your Internet connection and make sure you have the connection.
Ad Failed to Load 3: if you get the error, this problem has nothing to do with you. This error code indicates that the problem is related to Google Admob. Lack of adequate advertising in the ad pool, banning your app or game, limiting your account, and scrutiny of your account traffic are the main reasons for this error.
The application can be published to produce a solution, and a certain amount of time can wait. If the solution is not reached, a different ad network can be used.
AdMob Test Ads
What Are Google AdMob Test Ads? Along with Admob Test advertising, it is a system that allows you to seamlessly display Test ads in our unity or Android Studio projects. If Test ads work, actual ad IDs are optionally entered.
We have prepared an article for this: What Are Google AdMob Test Ads? (Current List)
When Admob starts using test ads, you can do the tests as you like. When Test ads start showing successfully, you can add real AdMob ad IDs and update your app.
Admob Unity Affaire
By associating AdMob with games developed with Unity, advertising can be broadcast. It is possible to get high profits from published ads. Here are the steps to follow to successfully perform this process;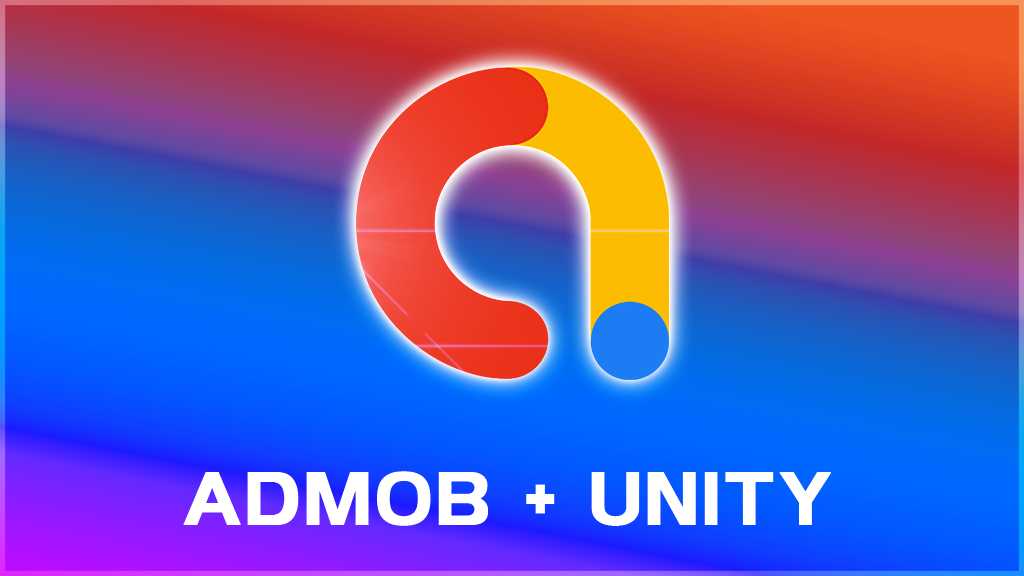 First of all "AdMob" create Admob membership via link.
After the membership process, go to the "Applications" section. From here, click"Add your first app".
Fill in the questions on the screen according to your situation.
Then choose "Android" or "IOS".
When all selections are complete, the application ID screen will be displayed. App ID here is important in associating Unity with mobile gaming.
Skip the Create Ad Unit part, you will do this after you publish the game.
After you create a new application through the Google Admob account, follow the "new" > "Create Project" options.
Developers.Google download Admob Package files using the "Download the Plugin" option via the link.
Open Unity when you have finished downloading.
Click Assets through Unity and select Custom Package from the Import-Package section.
Select the file named "GoogleMobileAds.unitypackage" in the downloaded file from the window that appears on the screen and "Import".
From the Hierarchy window, create an Empty Game Object. Name the object as you like. The only task of this object will be to control ads.
Add a new C# script from the Inspector with the object selected in the ad Manager Hierarchy section.
After creating the inspector, double-click and open it.
TestAds go to the address and copy the test IDs by ad type.
Copy your app ID from your Google Admob account and paste it into the "AppID" string.
MobileAds saw on Script. The Initialize (appId) code is the code that will allow the application to work with AdMob.
How Does Admob Work?
Admob works by matching ads to apps or games according to the criteria set. Published ads are created by advertisers who want to promote their products.
Advertising fees are also covered by advertisers. Advertisers set a different price for each ad. For this reason, the profit from each ad differs.
Developers who create ad space in the app or Game receive the highest performing ads by the system. In this system, which is charged per click and visit, payment methods work quickly.
Generating Revenue With Admob
Google Admob, which brings advertisers and developers together and creates a large trade network through this meeting, is the most popular earning service used by app developers.
Developers who want to generate revenue through Admob primarily do Google Admob and app associations. It then generates revenue through ads assigned by Google. Revenue generated is determined by Application, Game, country, and number of clicks.
In newly published applications, the small gains achieved in the first days can rise to quite high prices with the popularization of the application over time. Google Admob provides app and game developers with a quality advertising pool that they can benefit from.
Admob Banner Ad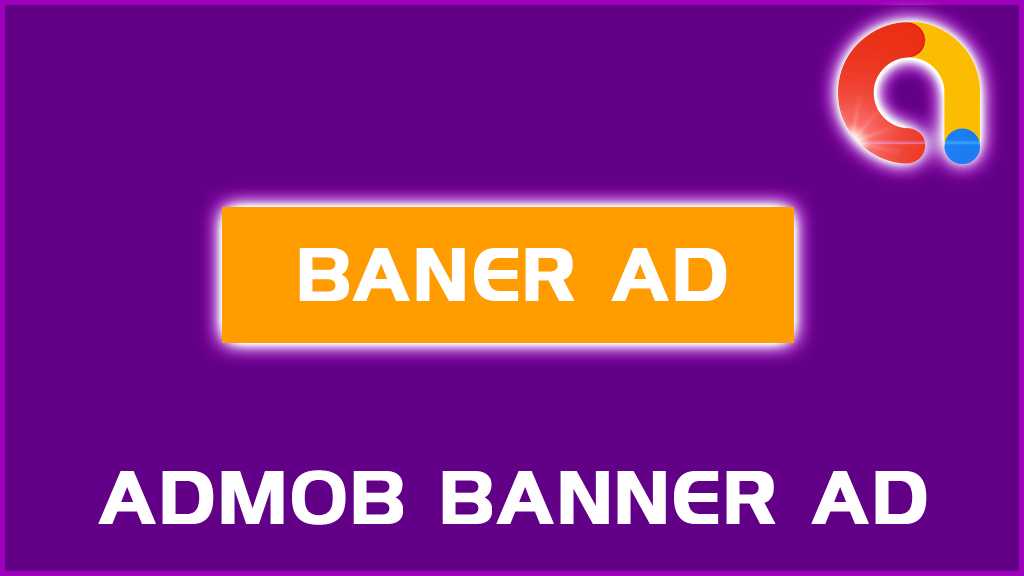 Banner ads cover a certain part of the app layout. It is rectangular in shape. It automatically renews after a certain period of time. Thanks to this update, people will see different ads within a certain period of time, even if they stay on the same screen on the app. A Banner ad is the simplest form of advertising to implement. The names to be followed for the banner ad insertion process are;
Log in and sign in to Google AdMob.
Go to the "Applications" section in the sidebar.
Select the app you created, or create a new one.
Go to "ad units" through the sidebar.
Click Choose Banner ad format.
Enter a name for the new ad format.
You can optionally change options such as ad type, auto-refresh, and eCPM base.
Then click Create Ad Unit.
The generated ad unit can be applied to the application code to start showing ads.
The display capacity of mobile phones is limited. For this reason, attention should be paid to banner advertising measures. The ideal size of Banner ads is 320×50. Having the ad to be published in these dimensions will provide a natural look. Ads that exceed these measures may cause unwanted images on the app or game screen.
Admob interstitial ad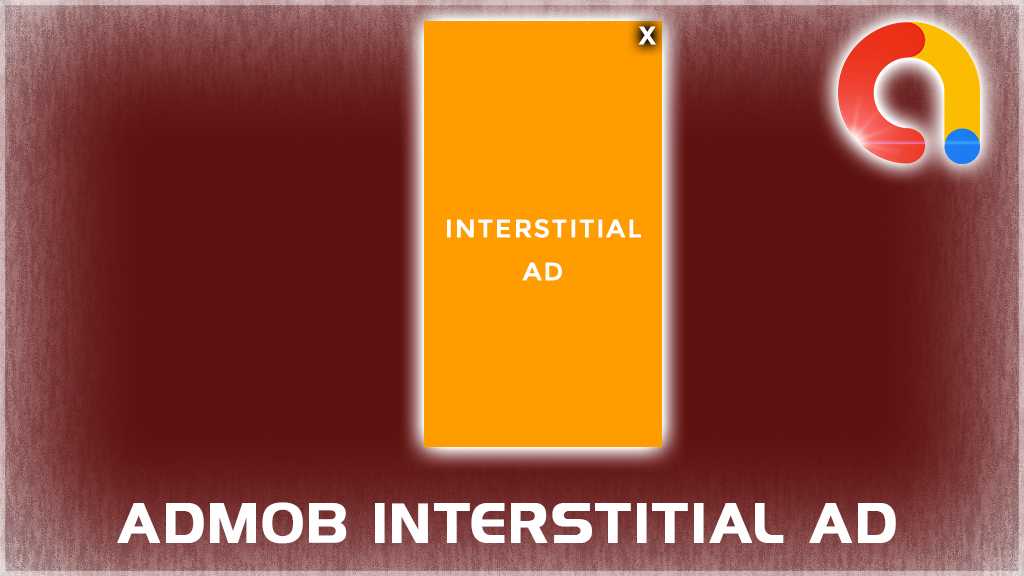 A transition ad unit displayed as a full-page ad in the app is an ad type that can be placed in natural standby states, such as a level jump in games. Genres such as images, text, video, and rich media can be displayed in transition ad units. Pass ads, which must be tracked for a certain period of time, are a system used in almost all games.
Here are the steps to add a unit of transition ads to the app or game;
Sign in to your Google Admob account,
Click the Applications section in the sidebar,
Go to add ad unit,
Select transition ad unit,
Enter an appropriate name for the ad unit you will create,
From the ad type, select the types of ads you want to show. Check the boxes to make the desired category combination,
Set the frequency limit to how many times an individual will be shown the same ad,
Enable eCPM base if you wish,
Then click "Create Ad Unit".
The generated ad unit can be applied to the app code and shown via Android, IOS, and Unity options. To create a transition ad unit, the above steps must be applied fully and fully.
What is CPM?
eccm is revenue per 1000 ad impressions. The total number of wins/impressions is calculated using the formula x 1000.
How To Increase CPM?
CPM, which means revenue per thousand impressions, increases when advertising budgets increase. Several methods can be done to upgrade CPM. Improving content quality and audience quality is one of these methods.

Bringing accurate and accurate content together with users is of great importance in all areas. Focusing on organic traffic and addressing the right target audience by featuring successful ads will be helpful factors for upgrading CPM.
Average eCPM AdMob
The average eCPM values for Google AdMob vary by ad unit. In the USA, the Banner ad shows an average eCPM of $0.61, and the Insterstitial ad shows an average eCPM of $6.71.
Admob Advantages
Admob, which serves to maximize revenue with high advertiser demands, helps achieve high CPM and occupancy rates worldwide. Proven success and high advantages, this platform is ideal for a sustainable revenue stream.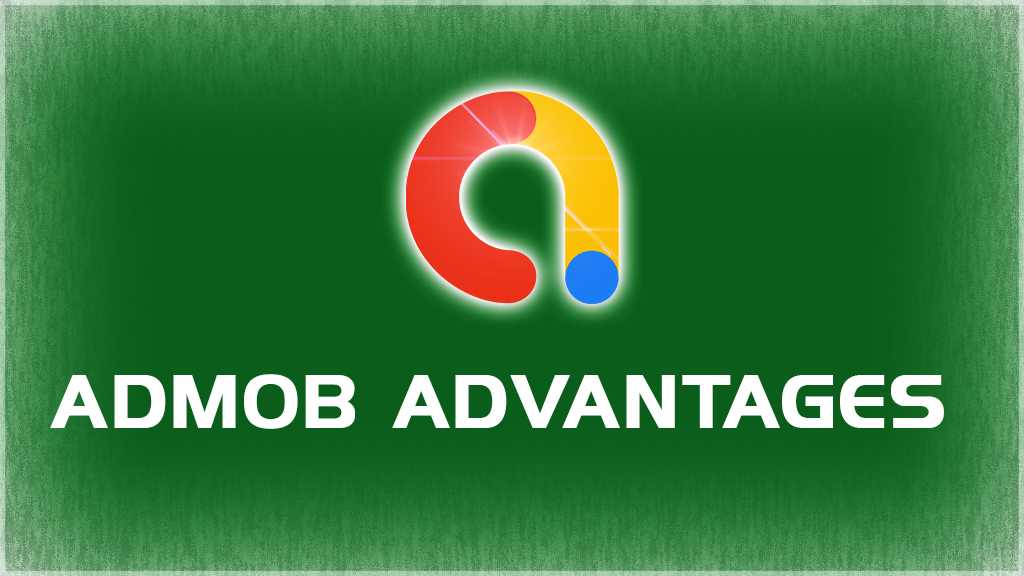 It helps developers grow their businesses. The Platform allows developers to build, optimize, and manage multiple ad networks. Award-winning advertising and native advertising options allow you to show ad formats that users will be happy with. In this way, application traffic increases, and earnings increase.
With an automated system for everyday tasks, Google Admob contributes to the development of best practices through these automated tools. Google Admob offers a perfect fit with Google Analytics and Firebase. This makes analytics and reporting smarter. In this way, detailed reports about how users relate to ads can be examined. All values can be optimized.
What Is AdMob Firebase?​​​​​​​
Firebase is a development engine used for web applications and mobile applications. Using the Firebase engine, it is possible to quickly and professionally create high-quality applications.
With Firebase, an interactive user base can be created and more wins can be achieved. Google Admob fits perfectly with Firebase. In parallel studies with Admob and Firebase, higher efficiency is common.
What is Rewarded Ad?
This type of ad, especially used in games, is a fairly common advertising option. In a game, users who want to earn more points or earn an extra right are given the option to watch award-winning ads. When the user clicks on the award-winning ad and watches the ad, the user wins the defined rewards.
This adoption encourages users to be more relevant and watch the ad. Award-winning ads encourage users to watch ads and increase the click rate of the ad's publisher. A publisher that earns per ad click can thus achieve more clicks and achieve higher earnings.
In the game market, where competition increases every day, developers should pay close attention to winning users and interactions. Award-winning ads that will be available to users to continue and progress faster in the game significantly increase the efficiency of the game. Award-winning advertising options that increase user interaction also increase the gain to even higher levels every day.
What Is Admob Application ID?
The application ID is the ID number that is defined and unique to the application after the application is added to AdMob. This ID is used to identify the application. The ad unit ID and the App ID should not be confused. Both options have different meanings. The ad unit ID is added to the application code and used to identify incoming ad requests.
Here are the steps to find the application ID;
Login to Google Admob account,
Click on the "Applications" section through the sidebar,
"All applications" is selected from this section,
The unique ID of each application created in this section can be displayed.
Each app's identity is it is own and unique. To copy the application ID, you can click on the copy icon next to the code. The steps to find the ad unit ID are as follows;
Login to Google Admob account,
Click "Apps" on the sidebar,
Clicks on the app associated with the ad unit,
If the corresponding application does not appear, go to "all applications",
When the application is selected, the "ad units" option will appear in the sidebar,
Enter ad units, where the ad unit ID can be displayed.
In the same way, you can click the copy button next to the code to copy the ad unit ID.
When Do AdMob Ads Arrive?
The Google Admob account should wait 24 hours after it is created. During this period, the account is reviewed. Account review procedures generally find a period of 24 hours. This process lasts up to 2 weeks, although it is extremely rare.
How To AdMob Harmonisation Performed?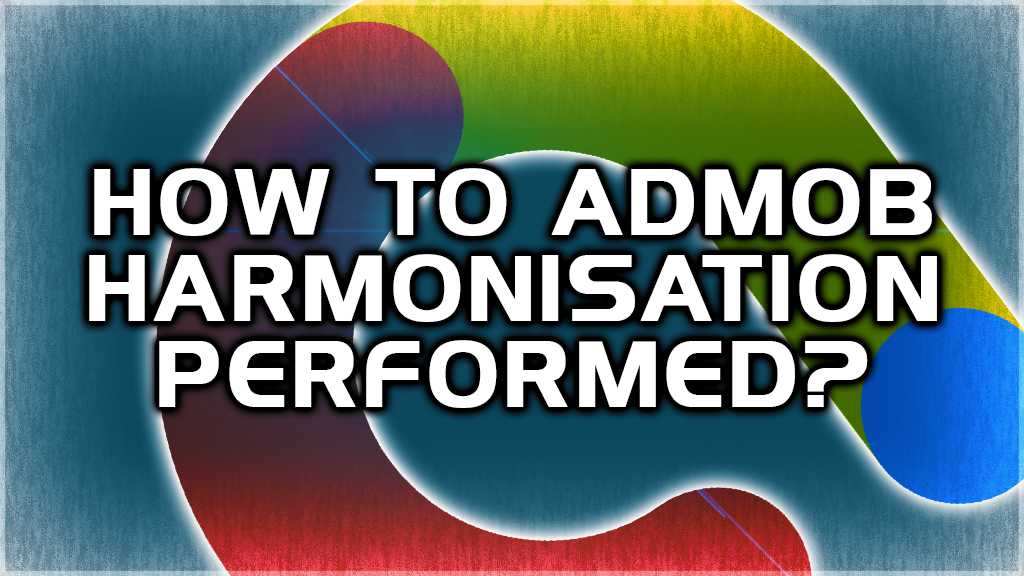 Harmonization is a combination of targeting settings. These settings help optimize the revenue generated by ad units. Alignment groups can be created in advance, and then AD sources, ad units can be added. It is also possible to create all of these options at once. The steps to create a harmonization group are as follows;
Login to Google Admob account,
Click the "harmonize" option on the sidebar,
At the top of the alignment group tables displayed in this Section, go to the "create alignment Group" option,
The ad format is selected,
Platform selection,
Go ahead, click the button,
Enter an appropriate name for the new alignment group to create,
Determine the options that should be excluded from the alignment and targeting group,
Based on IDFA's state of use, whether ad requests are targeted can be preferably selected in IOS applications,
Click Add ad unit,
Select ad units to associate with the newly created alignment group.
Then "done" option and click,
Ad resources are added to the alignment group. These resources can be rearranged at any time. Ad source options include adding an Admob network, adding a third-party ad network, and adding custom events,
The Save button is clicked.
After clicking on the Save button, all the selected options are saved and a new alignment group is created
What is Google Admob SDK?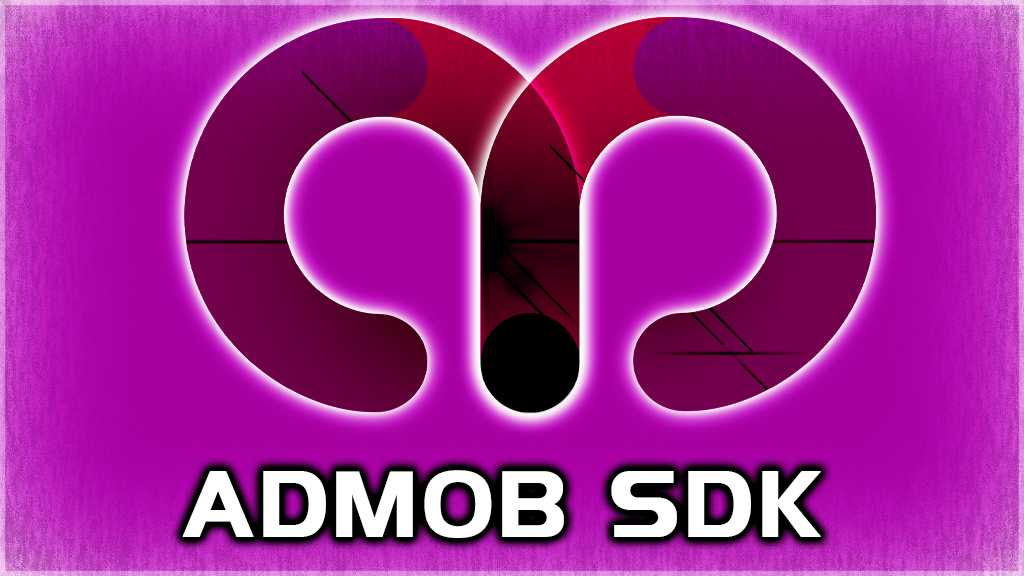 As you know, when we started developing games with Unity and Unreal Engine, we need to install Google Admob SDK files so that we can integrate Admob ads. So, what is the Google Admob SDK?
For ads to be displayed in your mobile games and Admob to integrate ads, you need to install the mobile ads SDK android plugin that Google officially offers. If no SDK installation is performed, You will not be able to install and integrate Google Admob ads in any way.
How to create an app for Google Admob?
To create applications for Google Admob, you need to learn the necessary programming languages. You can create applications for Admob with Java and Kotlin, which are the programming languages needed to develop applications. After learning important programming languages, you can start developing applications with Android Studio.
To add your app to Google AdMob, you can define the app you created to Google AdMob by following apps > add an app on the Admob homepage.
How Much Does AdMob Cost?
AdMob has no cost! Google Admob is absolutely Free. Google Admob pays you for your defined apps and games, incoming ad impressions, clicks, and impressions.
AdMob doesn't have any costs, but you definitely have to follow the policy rules. Just as it doesn't cost, Google Admob pays you for impressions, clicks, and impressions from your apps and games.
How Much Does Admob Pay?
Admob pays as much as the total revenue you get from your apps and games. For example, it pays the $50,000 fee you get from your apps. There is no limit.
To receive payment from AdMob, you must meet certain requirements. The priority of these is to have your account PIN approved.
Obtaining a crash with Admob is proportional to the click traffic. For example, if an app or game receives 2000 impressions per day, this means that a gain of $3 or $10 per day is achieved. As daily display rates rise, they will rise in the same way as earnings.
How to Make Money on Google Admob
Before you mention how to make money on Google AdMob, you need to develop an app or a game to make money with Google Admob. After developing the app, you can earn money with Google Admob after promoting your app to AdMob and integrating the required Banner and transition ad.
Google Admob is a Google product focused on monetizing advertising for Android and IOS apps and games only. So, without App and game, you certainly can't make money with Admob.
How to Integrate Admob in Android App
The process of integrating Admob into Android apps is actually simple. If your application is available in the Play Store and App Store, the priority is to add your application to AdMob immediately after completing the necessary steps by following Applications > Add Application through the Admob panel.
After you introduce your application to AdMob, it will give you the application ID. You can then create banners, transition ads, and award-winning ad units from the Ads section.
How to integrate AdMob into your Android apps You can integrate AdMob into your Android apps by immediately following the steps here: Developers Google
How Much Does Admob Pay Per 1000 Views
The fee Admob pays per 1000 views is certainly unclear. So, given the rough draft estimate, how much does Admob pay per 1000 views? There are dozens of criteria for this. For example, in the United States, Banner charges $2.7 per 1000 views over the ad unit.
If you get 1000 views with a US-weighted transition ad unit, this value may come to you at a minimum of $8. To give the worst example, the fee per 1000 views that you get with the advertising unit to switch over to India is even harder than $0.5. So, if you're thinking of making a profit with Admob, set the target countries well.
How Much Does AdMob Pay Per 1000 Views?
How Does Admob Pay?
Your earnings from AdMob require bank information that you will identify to AdMob. To receive a payment, you need to enter the required information in the Add Bank Information section on the Payments tab.
For AdMob to make payments, your account must be pin-approved and the Bank (IBAN) information you add has been verified. The payment is made between 22 and 25 of each month depending on the bank information you add.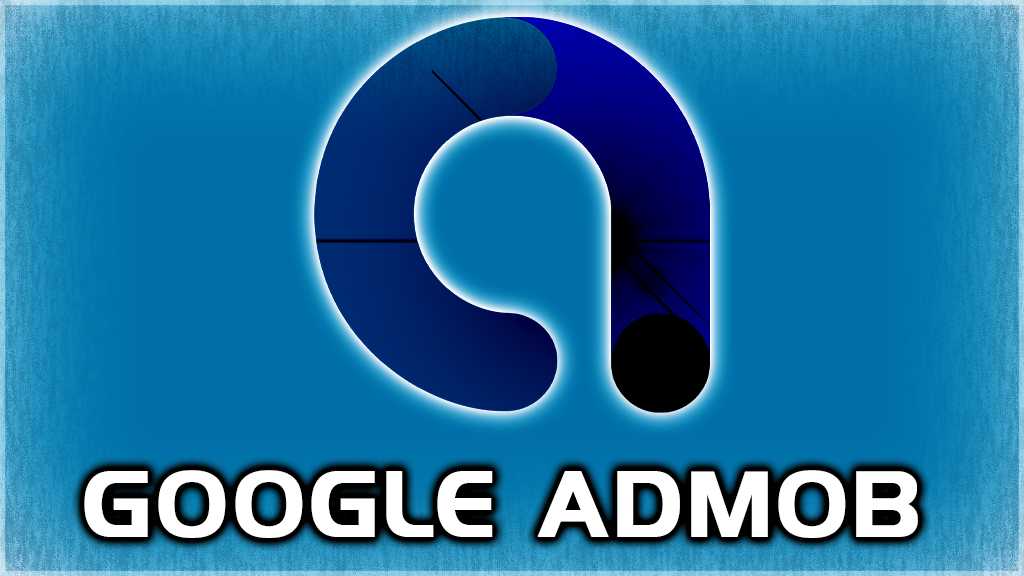 Google Admob Login Issues
Google Adsense and Google Adwords links to which it is associated should definitely not be disconnected so that you do not experience Google Admob login problems. In addition, you cannot permanently log in to AdMob as long as an extra Adwords connection is made.
For a detailed article on Admob entry issues: Admob Login Issues
Admob Ads Are Not Shown in Real Device
Admob ads may take a while to appear on your Android or IOS devices. App-ads for Admob ads to appear. you need to install txt and publish your app via the Play Store or App Store.
AdMob ads do not appear the most important reasons for these 3 issues as long as you pay attention to the ads will start showing over time. Also, make sure you are not making mistakes through Unity or Android Studio.
Admob Ads Not Showing Unity?
This is not a problem. Admob ads are not shown through unity. It shows test ads for test purposes so that you can understand that only ads can be shown.
You do not need to add any test ID for test ads to appear. Just make sure that the Google Mobile Admob SDK version is a minimum of 6.0.0.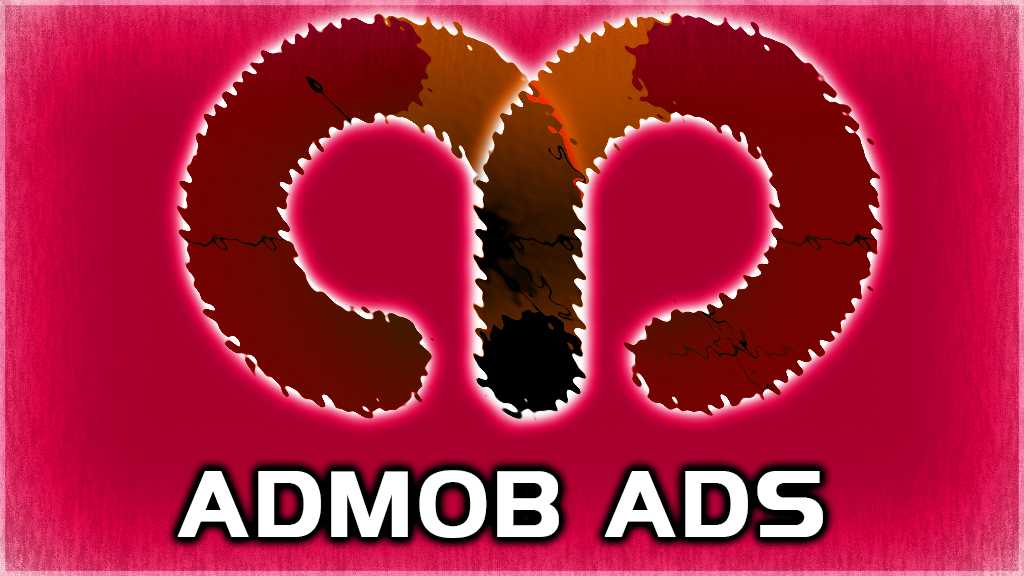 Admob Show Rate Low
If impression rates are low through the Admob panel, you may have received an ad restriction. To understand this, check the match rate on the Admob homepage. So, how do we know if he received restrictions from AdMob? When you look at the Google Admob Match section, if the match rate is below 50%, it means you get an ad restriction.
If the match rate is 50% or higher, it may be relevant to your application or industry. That doesn't mean you get the restriction. This means that it will improve over time.
Admob payments page not loading
The solution is actually very simple. First, temporarily turning off the ad blocker you use help. Also, the simplest solution is to use a different browser.
Admob interstitial vs Banner Revenue
I don't think there's any need to include that in the slightest discussion. Banner ads have low CPM values. Buddha means that earnings are low. But! The pass ad gives Banner Ad 10 times the odds.
The winner of this is all kinds of transition advertising units. But it can be a little uncomfortable as a user experience.
Admob Unity SDK 6.0.0
For Admob installation, you need to download and install the Unity SDK add-in. Operations are simple but take a little longer. With Admob, one of the first steps to profit from your Unity games is to install the Admob Unity SDK.
Make sure you download the latest version when you install the Unity SDK. For the Admob Unity SDK installation, see here: Google Mobile Ads SDK Unity install