GeForce RTX 4000 redefines creativity
GeForce RTX 4000 series graphics cards, which became official at the NVIDIA GTC conference; It makes content creation faster and easier than …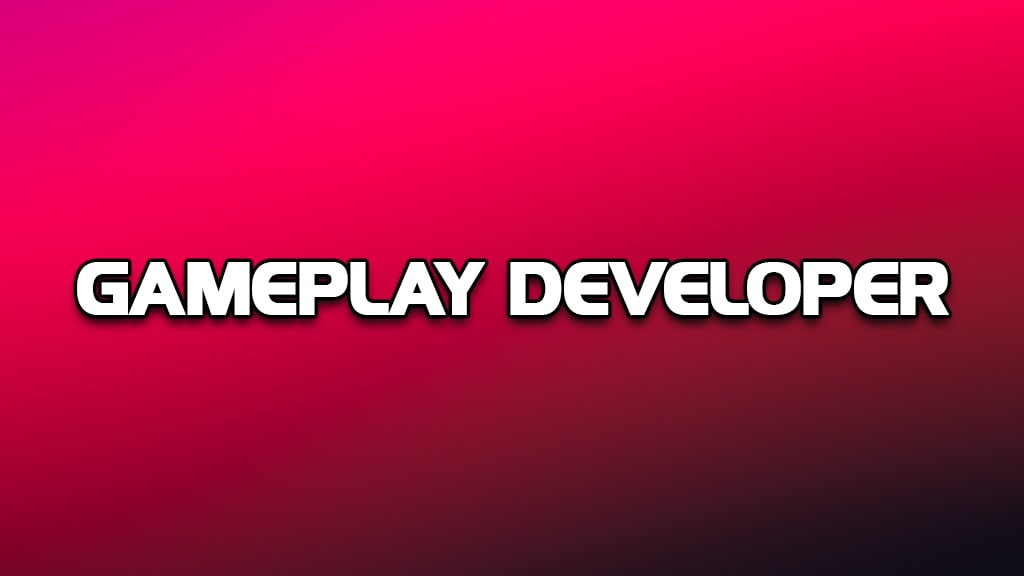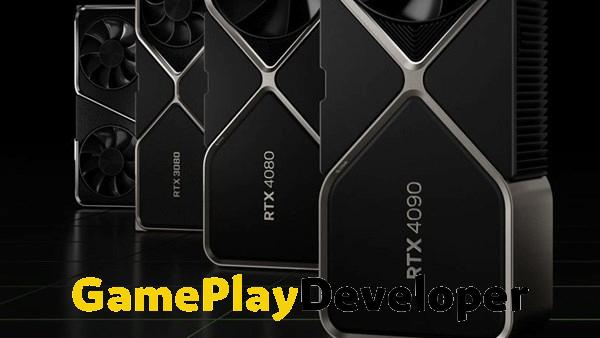 GeForce RTX 4000 series graphics cards, which became official at the NVIDIA GTC conference; It makes content creation faster and easier than ever before with incredible AI tools powered by the highly efficient NVIDIA Ada Lovelace architecture.
Content creation is evolving at an unprecedented rate.
More than 110 million creators around the world create content on laptops and desktops, whether they're a 3D artist sculpting a beautiful piece of art or an eager Influencer editing their next hit TikTok.
NVIDIA Studio app The Studio software suite supports content creators with verified systems, custom Studio Drivers for creators, and software development kits to help artists create their content in the face of their imaginations.
RTX 4090 vs RTX 3090 Ti comparison
The keynote showcased the capabilities of NVIDIA Omniverse, an open platform for virtual collaboration and real-time photorealistic simulation. The NVIDIA Racer RTX demo in Omniverse is powered by real-time full ray tracing (60 frames per second (FPS) at 4K resolution, powered by new DLSS 3 technology) and hyperrealistic physics.
The Omniverse application included in the NVIDIA Studio software package was also used to prepare the RTX-enabled Portal. It also offers impressive RTX and AI tools for game modders (creators of the PC gaming community) with its RTX Remix.
Responsible for billions of game mod downloads every year, millions of creators and modders in the gaming world can use this app to rearrange their DirectX 8 and 9 game library, including The Elder Scrolls III: Morrowind, one of the world's most modded games.
Video editors and live streamers also get a big boost from these technologies. New dual encoders cut image export times in almost half. Publishers gain encoding benefits with the eighth generation NVIDIA Encoder, including the AV1 encoding base.
Groundbreaking AI technology like the AI ​​image creators and new image editing tools in DaVinci Resolve is starting a new wave of creativity. Going beyond the face, GeForce RTX 4090 and GeForce RTX 4080 graphics cards provide up to 2x increase in AI performance compared to the previous generation, powering the next step in the AI ​​revolution.

A New Paradigm for 3D
GeForce RTX 40 Series GPUs and DLSS 3 also provide huge performance boosts for 3D artists. Thus, it becomes possible to create real-time environments with accurate physics and realistic materials, in completely ray-traced environments, without proxies.
DLSS 3 uses AI-powered fourth-generation RTX Tensor Cores and the new Optical Flow Accelerator exclusive to GeForce RTX 40 Series GPUs to render additional frames and dramatically increase the frame rate per second.
With one click, you can capture geometry, materials, lighting and camera angles in Universal Scene Description format. You can make items current with AI-powered texture tools, great resolution, and physics-based tools. You can easily customize elements in real time using Omniverse Connectors for Autodesk Maya, Blender and more.
Mod makers can collaborate on Omniverse-connected apps and view changes in RTX Remix to change assets across all games. The RTX Remix includes a cutting-edge raytracer, DLSS 3 and more. This makes it easy to reimagine classics with incredible graphics.
RTX mods work with existing mods. So the vast content on sites like Nexus Mods is ready to be updated with dazzling RTX influence. Register now to be notified when RTX Remix is ​​available.
The capabilities of this new modding platform were used to prepare Portal with RTX. Portal fans will be able to experience the first RTX Remix mod game in November by wishlisting Portal with RTX downloadable content on Steam.
Step into the Future of Video Production
With GeForce RTX 40 Series GPUs, image production is significantly accelerated. The feeling of pause while waiting for images to be exported is significantly reduced with the new dual encoders of the GeForce RTX 40 Series, which cut export times by almost half.
Dual encoders can work together by automatically dividing the job into dual outputs. It is also possible to record content up to 8K, 60 FPS in real time via GeForce Experience and OBS Studio to create impressive gameplay footage.
Blackmagic Design's renowned Voucoder plug-in DaVinci Resolve for Adobe Premiere Pro and China's most beautiful image editing app Jianying are activating the binary encoder via AV1 boost as well as encoding presets. Dual encoder and AV1 availability will be available for these applications in October. We're also working with the well-known video effects app Notch to activate AV1, and Topaz to activate AV1 and the dual encoder.
Artificial Intelligence tools are changing the way image studies are done. Pros can now automate tedious tasks, while aspiring movie producers can add stylish effects in no time. Rotoscoping – the process of highlighting part of the moving image that is typically made frame by frame – can now be done almost instantly with the AI-powered "Object Selection Mask" tool in Blackmagic Design's DaVinci Resolve. With GeForce RTX 40 Series GPUs, this feature is up to 70% faster than the previous generation.
Creators using GeForce RTX 40 Series GPUs also benefit from accelerations for existing integrations in the best image editing applications. GPU-accelerated effects and decoding allow you to work with ultra-high resolution RAW footage in real time in REDCINE-X PRO, DaVinci Resolve and Adobe Premiere Pro without the need for proxies, saving a lot of time.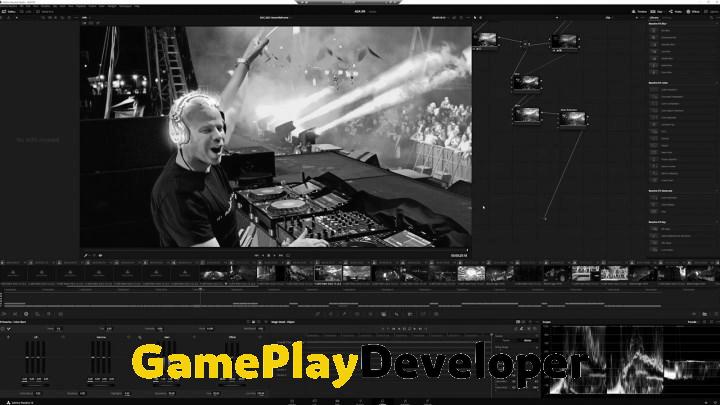 AV1 Offers Live Streamers Coding Benefits and More
The open video encoding format AV1 is the biggest leap in coding since the introduction of H.264 nearly two decades ago. The GeForce RTX 40 Series is powered by the eighth generation NVIDIA video encoder, NVENC for short, and now AV1.
For live broadcasters, the new AV1 encoder provides 40% more efficiency. This means that live streams will appear to have 40% more bandwidth, which is a huge increase in landscape quality. The AV1 also supports advanced features such as high dynamic range.
NVIDIA has teamed up with OBS Studio to build AV1 on top of the recently released HEVC and HDR pillar. OBS also optimizes encoding limits to reduce overhead by 35% for all NVIDIA GPUs. The new version will additionally include updated NVIDIA Broadcast effects, including noise and room echo removal, as well as improvements to the virtual background.
We also worked with Discord to enable end-to-end live streams with AV1. With the update to be released later in the year, Discord will support the use of AV1 for its users to beautify screen sharing for gaming, school work or chatting with friends.
To make the deployment of AV1 hassle-free for developers, NVIDIA is releasing NVIDIA Display Codec SDK 12 in October. Developers will also be able to access NVENC AV1 directly via Microsoft Media Framework, Google Chrome and Chromium and FFMPEG.
Publisher benefits go beyond AV1 encoding on GeForce RTX 40 Series GPUs. With the SDKs powering NVIDIA Broadcast available to developers, local feature enhancement for Logitech, Corsair and Elgato devices, or enhanced workflows in OBS and Notch software. NVIDIA has also updated and introduced new AI-powered effects in GTC:
The popular Virtual Art Plan feature now contains discontinuous information, so random objects in the background will no longer create distractions by moving in and out of the landscape. The feature will be available in the next version of OBS Studio.
Facial Word Claim is a new feature that allows apps to track real facial expressions even with the easiest webcams. This feature, which is extremely helpful for VTubers, will be available in the next version of VTube Studio.
Eye Contact allows creators, such as podcasters, to appear as if they are looking directly at the camera. The feature is very useful when the user is reading a script or looking the other way in the chat window to interact with the audience.
Racer RTX Manufacturing Process
Led by creative director Gabriele Leone, the global NVIDIAN team created Racer RTX, a stunning technology demo to showcase the technological advances made possible by GeForce RTX 40 Series GPUs.
Leone and his group set out to create a fully playable, physics-based demo of Marbles at Night RTX. With advanced GPU performance and breakthrough developments in NVIDIA Omniverse, Racer RTX allows the user to explore different sandbox environments, highlighting the amazing 3D worlds that artisans can create.
The Omniverse real-time editor gave artisans on the project the ability to create lights, design widgets, hardware physics, adjust items, and see updates instantly. So they moved objects, added new geometries, changed surface types, and tweaked the physics engine.
In a traditional vector-based workflow, levels and lighting need to be planned. In a typical art setting, however, only one person can work at the same level at a time. This leads to iterations, which greatly slows down the creation process. All these difficulties were overcome with Omniverse.
Simulating behaviors is also a complex and manual process for creators. Leone opened PhysX in the Omniverse using NVIDIA MDL-based tools and automatically textured and modeled every surface and object to behave as they would in real life. For example, when you hit a baseball, it rolls and interacts with other objects until it loses momentum.
Working with GeForce RTX 40 Series GPUs and DLSS 3 meant that the group could change the world of their creations at 4K 60FPS, through an all-ray-traced viewport with 4x the FPS the GeForce RTX 3090 Ti could deliver.
Moreover, the group is just getting started. The Racer RTX demo will be available to developers and designers to download, explore and tweak in November. Get to know Omniverse before it's released.
With all these astonishing advances in AI and GPU acceleration for the NVIDIA Studio platform, it's time for gamers, 3D artists, image editors, and live streamers to upgrade. Battle-tested NVIDIA Studio Drivers help any creator feel like a pro.