Huawei nova 10 Pro Review
Today we have a very stylish phone in our hands again. We think you are familiar with Huawei's nova series by now. Two new models have joined …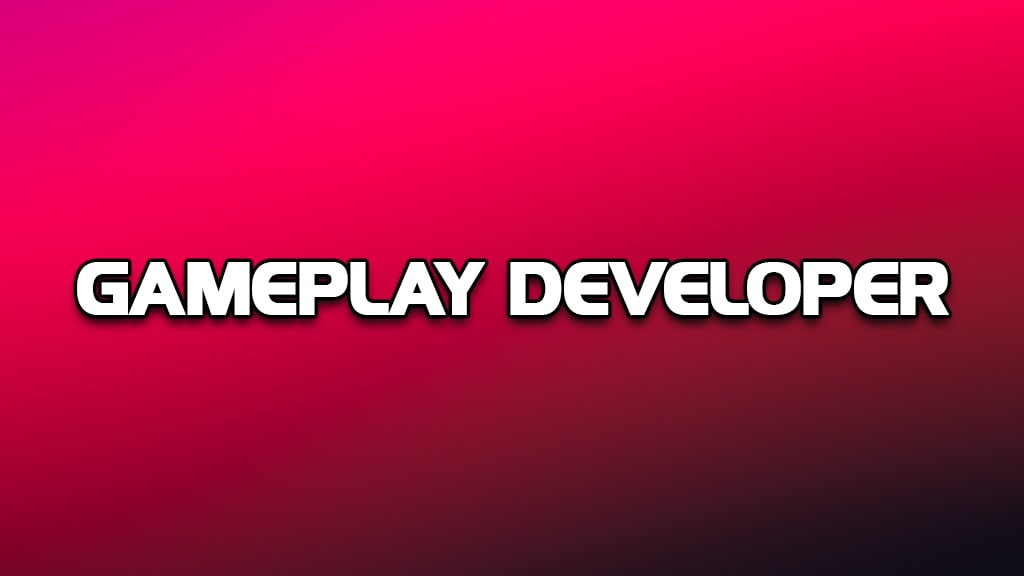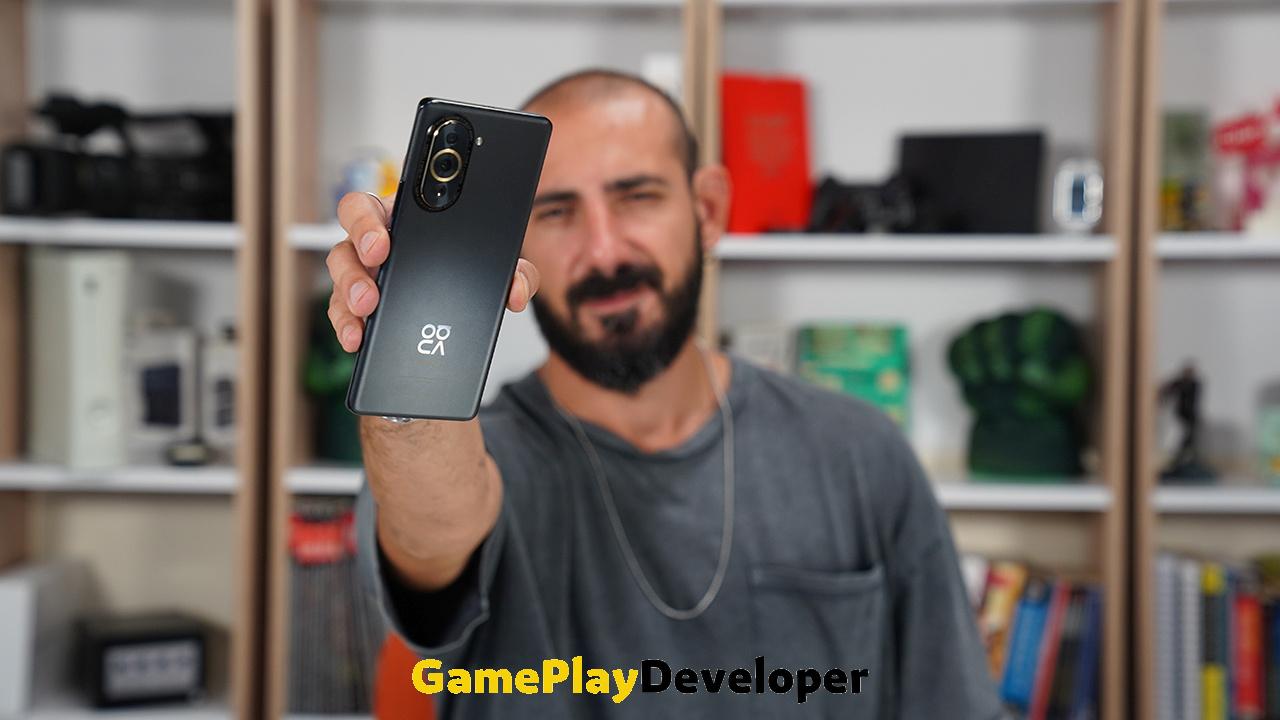 Today we have a very stylish phone in our hands again. We think you are familiar with Huawei's nova series by now. Two new models have joined Huawei's nova series, which constitutes the premium middle segment category, and these are the most eye-catching models we have seen in this family so far; nova 10 and nova 10 Pro . Of these, we will evaluate the nova 10 Pro today, and save the nova 10 for the next part.
The Huawei nova series is a series of the Chinese company that primarily targets young people and comes with a more affordable price tag compared to flagship smartphones, but typically features flagship phones level features. Huawei Nova 10 Pro It is also a model that remains loyal to this ideology with additional decorations. As a matter of fact, it has very attractive features -one of which is its cameras.
We haven't seen dual selfie cameras on the front for a long time; on nova 10 Pro 2 selfie cameras on the front is located. The camera block at the back is also customized with its design, and with its features, it brings the nova 10 Pro closer to the upper segment by offering what is expected from flagship smartphones.
We will talk about all of them; But first, let's look at the box contents, because the box of the phone includes accessories that we do not see in the box of every phone anymore. You know, brands have started to see a lot of even putting cables in the boxes of their phones. However, there is more than we expected in the nova 10 Pro's box. A pre-applied screen on the phone screen once. guard band is located. When you open the box, it is placed to protect its body. silicone case you can see. In the continuation of the box, besides the charging cable, there is also a Includes charger which is quite different from ordinary chargers. This device is full 100 Watt power . Many phones support high charging speeds, but you have to purchase this charger separately to take advantage of it. It was very nice that Huawei included this in the box of the nova 10 Pro.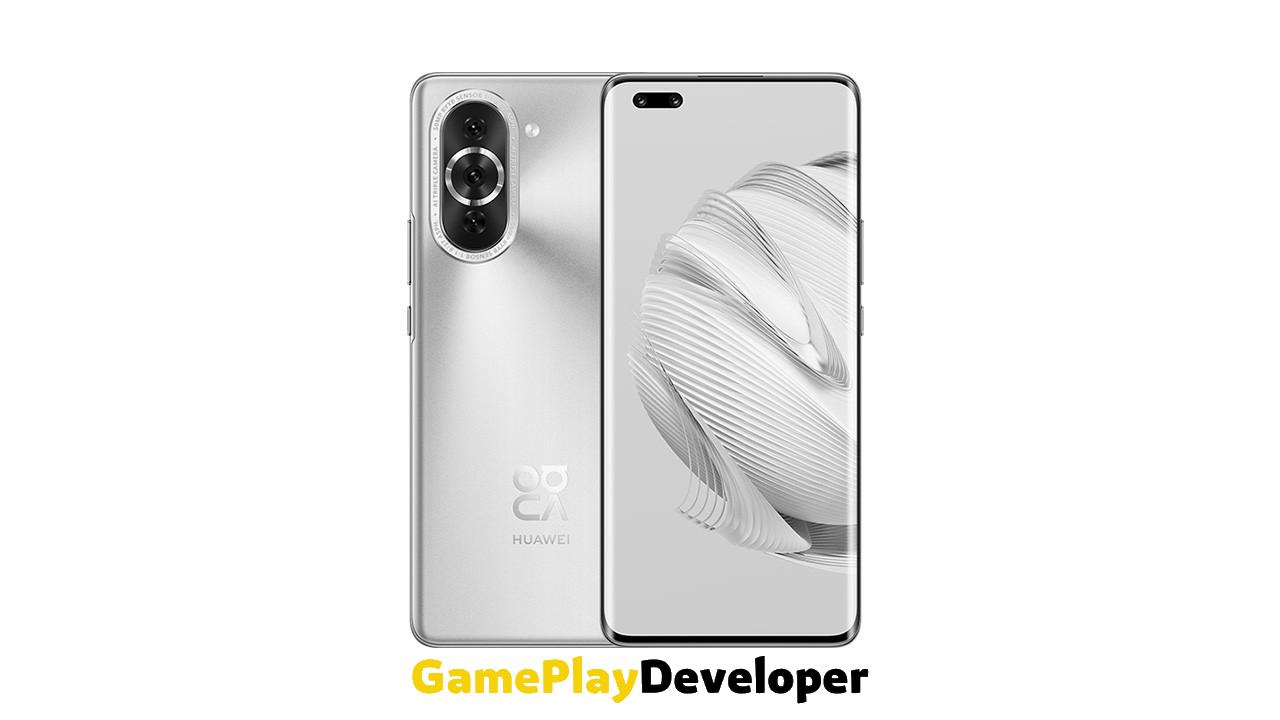 Design
Now let's start with the design of the phone. The design of the Huawei Nova 10 Pro looks quite eye-catching. Especially Huawei. Star Ring The camera block, which he calls the phone, draws all the attention when you look at the phone from the back. This camera, which creates a 2-stage protrusion from the body, can create instability when you put the phone on the table, but many people will think that it is worth it with its nice look and features.
The back of the phone has a slightly textured kind of metal, and the company's nova logo is nicely featured at the bottom. As a matter of fact, we liked its design in general, but aside from all that, the fact that the phone is very thin is one of its most valuable parts. The phone, which takes on a thinner face with its curved lines tapering to the edges, has very thin power and volume buttons on the right side. Speakers are also placed on the top and bottom edge. So this phone has powerful speakers that provide stereo sound. Again at the bottom USB-C port and SIM card drawerWe see.
On the phone fingerprint sensor included in the screen. This sensor works very fast and fluently, it can diagnose quickly. Again, as an alternative way, the face recognition system is also available on this phone.
This is our current model of the nova 10 Pro in the middle Starry Black passes as. There is also a Star Silver color, and in that model, the area around the camera block and the nova logo at the bottom are also colored gold. So if you're looking for a phone with a more eye-catching design, we recommend you take a look at the Star Silver color of this phone.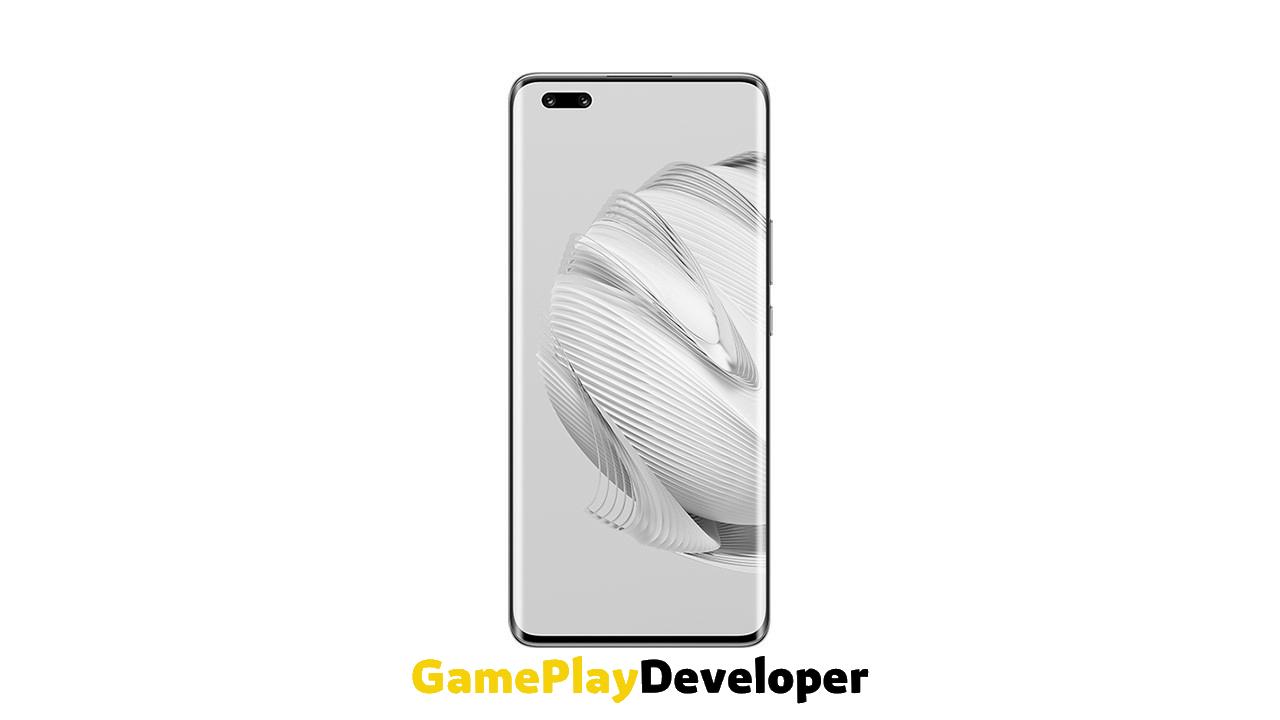 Screen
nova 10 Pro It's a very nice looking phone with its screen. In addition to the curved edges, the fact that the edge frames are almost non-existent adds a different atmosphere to the phone. Also, the screen from OLED panel the most valuable part. Thus, you can be sure of the color accuracy of this phone. Blacks are full black, color reproduction 1 billion until. In this respect, the nova 10 Pro is in complete competition with the phones we see in the flagship segment.
This screen 6.78 inches in size and has a resolution of 1200×2652 pixels. It is based on HDR10 and 120 Hz refresh rate contains. This means that it is a mid-segment phone, which is very powerful for the nova 10 Pro. When you use the screen in 120Hz mode, it can provide a smooth viewing experience. It is very natural that you can also set it to 60Hz. In addition 300Hz touch sampling rate also supports. This allows you to get a quick response from the screen while playing the game.
Quickly on the screen dual selfie camera is the most striking part of the screen, because you don't see any other space around the screen. We'll talk about the details in a moment, but the fact that Huawei has placed the full 60 MP ultra-wide autofocus camera here has equipped the nova 10 Pro with something that we have not seen in this class of phones.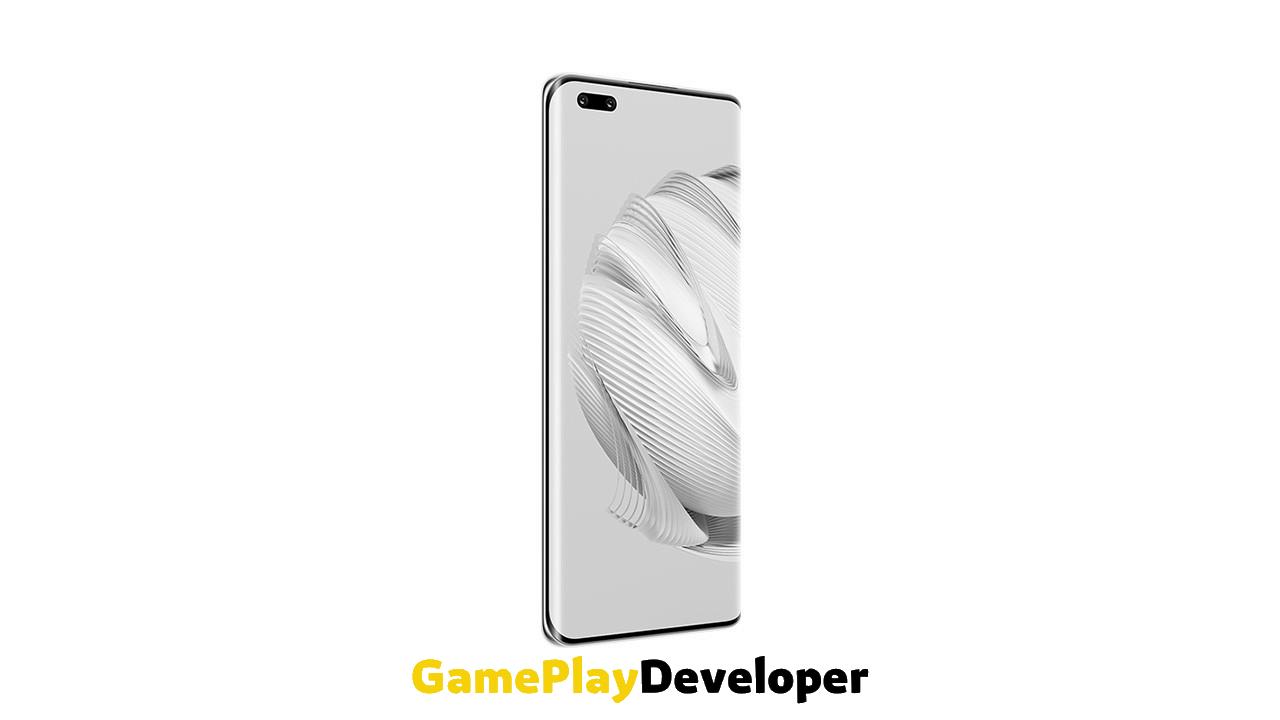 Features and Performance
Now let's come to the hardware and software features of the nova 10 Pro. nova 10 Pro is designed in 8-core structure, suitable for its class Snapdragon 778G It provides power from the processor. This processor, consisting of 2.4 GHz and 1.8 GHz frequency Kyro 670 cores, produces a very smooth performance, while the phone's RAM capacity 8GB, 256GB of storage in case of. The fact that the capacities are quite large in terms of both RAM and memory means that you will use this phone for a long time without seeing performance restrictions.
The phone battery With a capacity of 4500 mAh . Huawei's EMUI software is famous for being able to properly optimize battery life. In this way, you will be able to use this phone for more than 1 day with a single charge, together with its large battery capacity and software support. Essentially, when you need to charge it, it's almost lightning fast. Included in the box of the nova 10 Pro 100W charger You can charge the phone from 0 to 100 percent in just 20 minutes. If you don't have that much time, you can reach 80 percent capacity of the battery with only 10 minutes of charging. These are truly unbearable costs. Turbo charge modeTo turn it on, after connecting the 100W charger to the phone and Huawei SuperCharge After you see the icon, it is enough to touch and hold the screen for half a second. Thus, the battery will begin to charge quickly.
In addition, the way to maintain the health of the battery on the phone has not been forgotten. Battery health is very valuable, especially for using a smartphone for a long time. When you enter the battery settings section, you will see the Smart Charge section here. By turning this switch on, you can let the device learn your charging routine to protect battery health and prevent the device from fully charging after the charge level exceeds 80 percent. here again Performance Modeand Power Saving ModeYou can also find .
The feature we would like to see about charging is wireless charging . Wireless charging is not available on this model. But there is a reverse charging feature via cable. In other words, with this phone, you can charge other devices via cable and use this phone as a portable charger.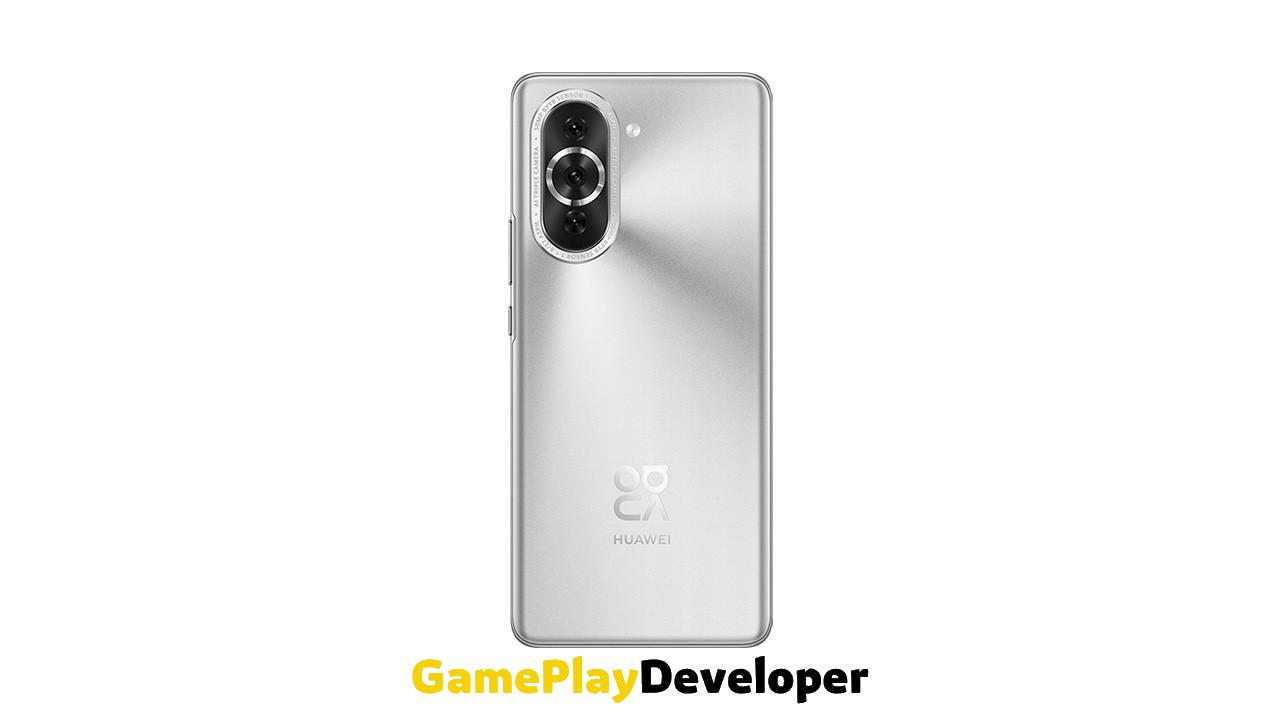 Software Features
So far everything is fine. Now let's come to the most valuable point: You can run Google services on Huawei nova 10 Pro. Huawei has been on phones for a long time. Google services We receive questions from you, such as whether it is working or whether the application is being downloaded from the Android market, and we answer them every time we receive a Huawei phone. In this regard, as we will tell you, there are no random problems, friends.
Google services are working in nova 10 Pro, as in the nova Y90, which we shared with you a short time ago, Can download applications from the Android market without any problemsand Facebook, Netflix, Twitter, Instagram, Spotify, Snapchat You can use well-known applications such as Plus, more is on offer.
nova 10 Pro is Huawei's With EMUI 12 software for HarmonyOS operating system it's working. In terms of interface transitions, user experience, and options, this software is actually quite successful. When we come to the application side to fill the phone, we have a wide variety of options here. of Huawei AppGallery app marketplaceyes, again Petal Search You can download various applications on the phone. To download Google services and all other Android applications, you can download from AppGallery. GSpaceIt is enough to install the 'i on the phone.
After searching GSpace from AppGallery and installing it on the phone Google Play Store Other Android applications are coming your way. Here YouTubeincluding, WhatsApp, Facebook, Messenger, Instagram, Microsoft OneDrive, Linkedin, Spotify, Discord and you can see more in the middle. Also as Google apps out-of-the-box on GSpace Gmail, Google Maps, Google Drive, Meet, Photos, Google Docs, Google Duo, Google Translate You can see ' on this screen again and you can start using it quickly. It's in the middle GSpace app Let's just say it's ad-free. In other words, after entering here, you can directly use the other applications we mentioned without seeing any ads.
How to Download Apps on Huawei Phones?
You can find the App Download Guide for Huawei Phones here.
Especially if you use YouTube not only for watching videos, but also for uploading videos to your YouTube channel and viewing analytics, there is no problem. Quickly on GSpace Google Play Store You can download YouTube Studio from the app market and access your YouTube channel details by logging in with your Google account. In one-to-one form, to your other social media channels and applications. As we said, there is no problem with the application in nova 10 Pro. You can use your Instagram account, log in to Twitter, message your friends on WhatsApp, and access your playlists from Spotify. just like a Androidas on the phone.
Of course, you don't have to download everything from here. Huawei's AppGallery application market is already quite large. Again Facebook, Instagram, Twitter, Spotify or PUBG You can search for well-known games from the AppGallery application store and install them on the phone. These include bank applications, which are officially published on AppGalley. Yapı Kredi, Guarantee, EnPara, Ing Mobiland other banking applications from AppGallery to nova 10 Pro and use them without any problems.
One of the pluses that Huawei adds to its phones is Petal Maps . You can use Google Maps on the phone, but Petal Maps is a very powerful alternative. With the latest version of Petal Maps, you can share positions with individuals you want, track positions, and move the navigation view over other applications with the picture in picture feature.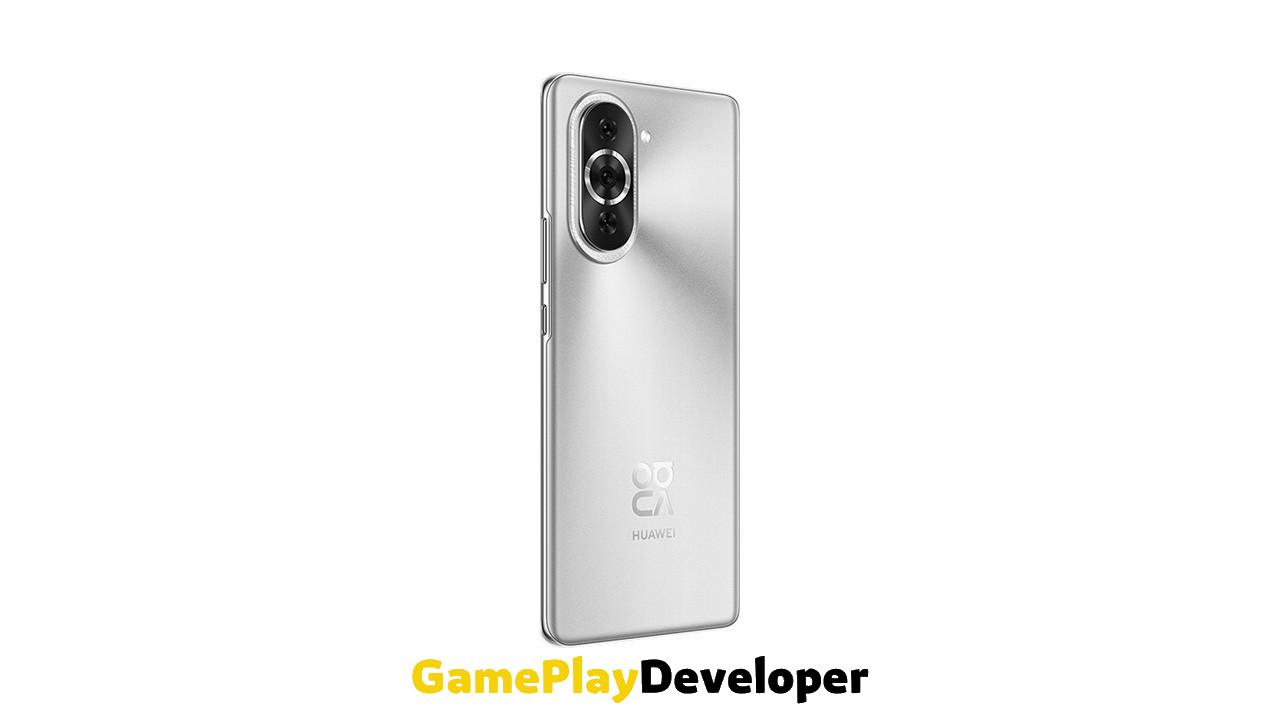 cameras
Yes. And the cameras… nova 10 Pro is a phone with cameras and camera features like we're used to seeing on flagship smartphones. We'll come to the rear cameras, but let's start with the front cameras first.
It has dual front cameras, autofocus, quad face detection and 100-degree field of view, which is the most valuable outlet of the phone. It has a 60MP ultra-wide main sensorsecondary and supporting 8 MP "close-up" camera Home ownership offers valuable advantages. The reason why the secondary front camera is called "close-up" 2x optical and 5x digital zoom capability to present. For those who are not tech savvy, let's underline that these were the features that we could only see on the main rear cameras of flagship phones 1 or 2 years ago, and the nova 10 Pro offers them on the front camera.
Yes, as we said nova 10 Pro, dual front camera owner. One of them is 60 MP, which is ultra wide-angle, allowing you to get an extra wide angle for selfie photos and image recordings with the front camera. Another camera is in 8 MP format, with this camera you can take portrait shots.
The use of dual cameras on the front allows you to have rich shooting techniques. 60 MP camera, 100 degree ultra wide anglein addition to offering 4K video recording It also allows you to. It also has a dual autofocus feature. In this way, it can focus quickly during shooting.
Thanks to the dual autofocus front camera, you can zoom up to 1x, 2x and 5x, as well as 0.7x, that is, wide-angle shooting. more than that in vlog mode You will benefit during the special shoots you will make. During shooting, you can use both front cameras simultaneously, and thus, you can create attractive photo and image content on social media. In vlog mode, there are wide options where you can use the front and rear cameras of the phone in the middle.
As you can take nice portrait photos with the front cameras and take advantage of the phone's Night mode again 4K resolution video recording you can receive. Just like with the rear cameras, the phone, which can record 30 frames of 4K resolution images with its front camera, also makes a difference with its wide-angle capability. In this way, whether you are shooting with your friends or alone, you can fill your back with a wide view. We think that especially those who record vlogs will use this feature of the phone frequently.
When we come to the rear cameras, there are 3 lenses here. The first of these 50MP resolution Main camera with phase detection autofocus and f/1.8 aperture. This camera is also distinguished by its coloration with a gold frame on the camera block. Has RYYB color filter array The main camera can take really impressive photos. We think that you will enjoy recording images with this camera, as you can take photos with high color vibrancy and high level of detail. We recommend you to use the effect options such as focus tracking and portrait image in vlog mode when you shoot images with the after camera. This will result in pleasant results where you are the focus of the image. When you turn on focus tracking, a special mode that lets you set the camera to automatically focus on an individual while capturing images, and click on the person, the camera follows them and blurs the background as the person moves. This feature will be especially useful for the increasing influencers nowadays.
Night shooting capabilities of the phone are also quite strong. into night mode When you receive it, you get results with high level of detail and color vibrancy. If you like to take photos in low light, we can say that it will definitely satisfy you.
If the other 2 cameras on the back of the phone 8MPultra-wide-angle lens capable of shooting 112 degrees wide, and 2MP depth sensor is happening. You actually make enough use of the depth camera in portrait shots. The ultra-wide-angle camera can also produce photos that will please the viewers.
Conclusion
Yes, as a result, the nova 10 Pro has been a very successful phone in many aspects. From its design to its cameras, it behaves almost like a flagship. We think that we have clarified the issue of Google supplement and Android applications, if you still have worries or concerns about this, you can share them with us as a comment below.
At the end of the day, the nova 10 Pro is a premium mid-segment phone in flagship standards in terms of features and its price is accordingly. However, Huawei has launched a special discount campaign for this phone and its price is from 17 thousand 999 TL. 16 thousand 999 TL He dropped it. Besides, besides Huawei FreeBuds 4i There is also a treat. There are also different campaign packages here, you can check them out. Is the price high, but today, when the prices of flagship smartphones are based on 50 thousand liras, the advantage of nova 10 Pro is that it offers many features at this price.
How to Download Apps on Huawei Phones?
You can find the App Download Guide for Huawei Phones here.
Sponsored Content