Best Game Development Programs – For Beginners 2022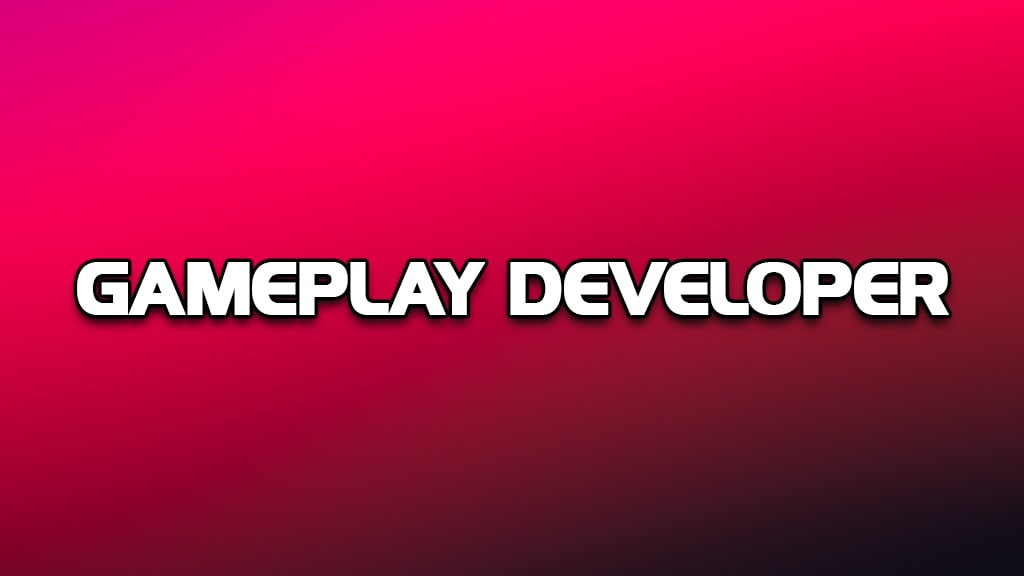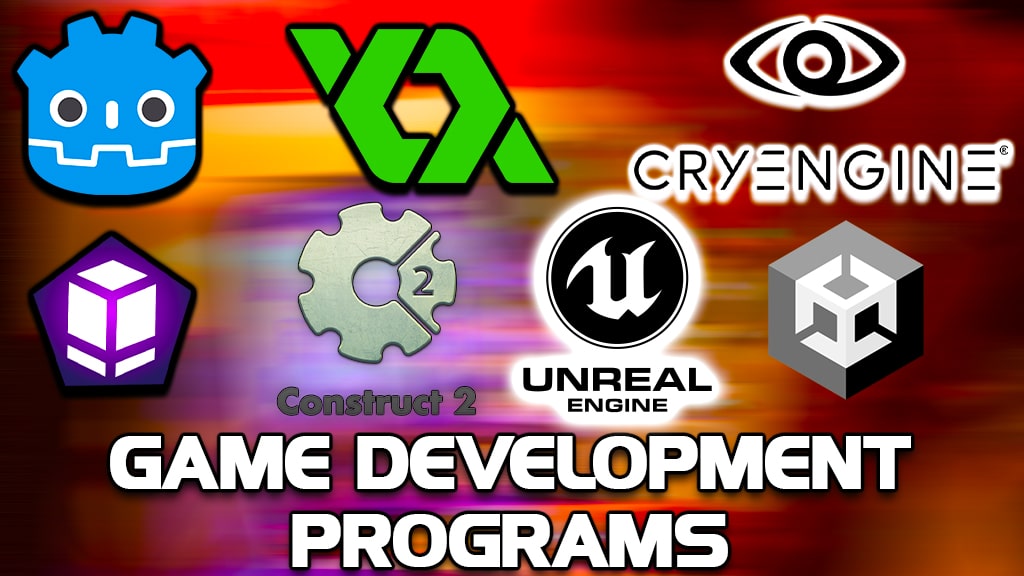 Best Game Engines 2022! Do you know which Game Development Programs are most preferred in 2022? One of the thoughts that come to everyone's mind as a game developer is to create your own game. But this idea does not have the same effect on everyone. Some game lovers follow a disciplined and orderly path to creating games, while some game lovers remain just daydreaming and focused on money.
you don't have to know coding to make a game with the year 2022. Various game development programs have been released by various companies. Thanks to the various game development programs offered by the companies, a great burden has been lifted on the people who want to create games and the way has been opened. So you can develop the game, without learning any software language.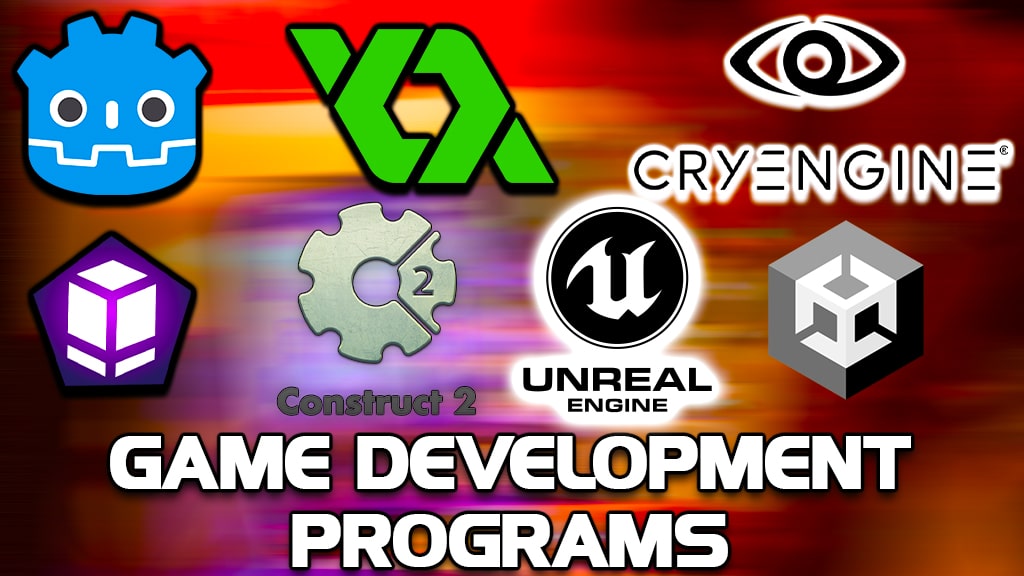 Because you don't have to know the coding thanks to the Video Game Development Programs that we have listed below! In addition, if you want to improve yourself or make a game, you can download most of the programs listed below completely free of charge and publish the games you have developed on game platforms such as the play store or steam.
The best Game development programs for PC+MOBILE
You may have wondered about the program for Video Game Development and its programs. We have compiled for you the most popular and best of them. Game creation programs are generally free. But some may have to pay a certain fee as long as you pass the terms. As an example, if you have earned up to $100K from games you have developed with Unity, you need to use the Unity PRO version. This is just an example, we have mentioned other details in the sequel.
Let's get to know the Game development programs briefly right away!
Popular and Best Game Development Programs:
Unity 3D.
Unreal Engine 5.
GameMaker: Studio.
Godot Engine.
CryEngine.
CopperCube.
Construct 2.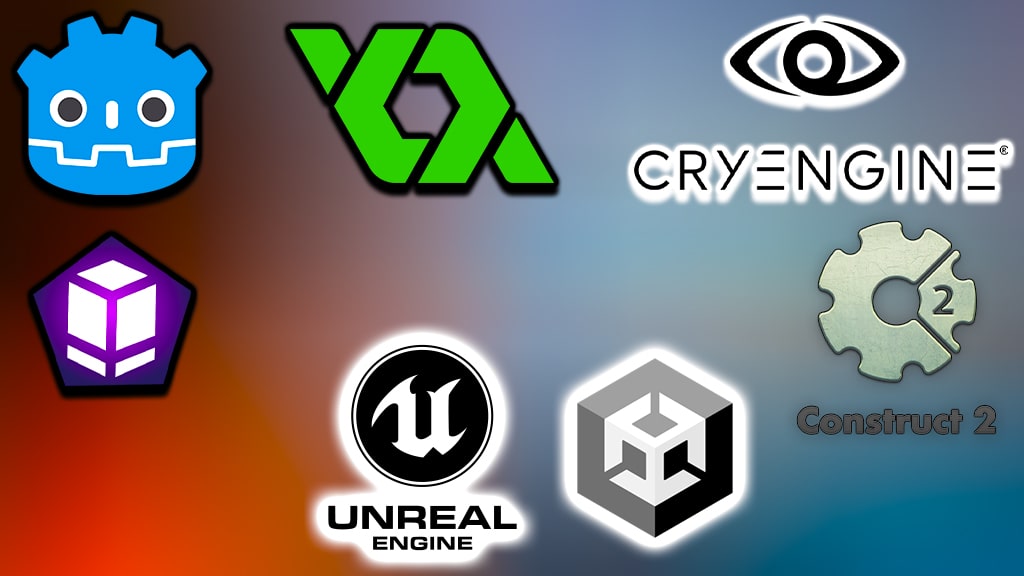 1) Unity 3D
Unity is the most widely used game development program for game programming and game development. The Unity program remains popular from the past to the present! One of the game-making programs, known as the program for creating games for both PC and mobile, is Unity. Unity released its first version in 2005. Unity is compatible with approximately 30 operating systems such as Android, iOS, and Windows.
The Unity program, which is dec the most popular video game development program, has a feature that is not even available in the Unreal Engine game-making program. Unity offers us the Asset Story part, which is not even available in Unreal Engine. By entering the Asset Store section of the Unity application, you can download files such as visual interfaces, 3D models, and many themes for the game you want to make in a paid or freeway and use them in your projects.
Unity Personal: Free
Unity Plus: $399 /annual
Unity PRO: $1800 /annual
2) Unreal Engine 5
Unreal Engine is undoubtedly the most popular game development program with high graphics. Unreal Engine 5 will be released in 2022. If you ask which is the most popular game-making program, you will get the answer Unreal Engine. It is the program dec history is the oldest among the game software programs. The software, which has existed in the gaming industry since 1998 and received the name Unreal Engine in 2014, has received many awards. It is a game development program that has received enough awards and achieved achievements to enter the Guinness Book of World Records.
You can easily develop games with blueprint technology without knowing how to code 2D and 3D games on the platform. The application, which offers C++ programming language support, uses the Blueprint visual interface. dec. From the easiest games to the most difficult games, you can do it through this system and create mobile or virtual reality games. It offers the possibility of making all kinds of games regardless of desktop, console, mobile. With Unreal Engine 5, you can develop a Computer game with high graphics!
Unreal Engine 5 is free to use and download.
You may need to pay 5% license fees when you earn from the games you have developed.
Other than that, you don't need to pay any fees.
3) GameMaker: Studio
GameMaker Studio is a 2D game development program with paid and free versions. A program that works with drag-and-drop logic uses a software language called Gamemaker Language. It works with Windows, IOS, MAC, and Android compatible. The most popular games made with Gamemaker are known as games such as Paper Knight, Forager, Undertale.
After a 30-day free trial, a paid version must be obtained.
There are 3 different pricing systems available under the names Creator, Developer, and Console.
There are game development systems that cost between DEC 40 and $ 1500.
4) Godot Engine
With the Godot Engine, which works with drag-and-drop logic, you can develop very high-quality 2D and 3D games. It is one of the programs that is the easiest to use among game development programs dec The software language used in the program is DGScript. Godot Engine can work compatible with many different operating systems. It offers the possibility of working in a compatible way with Windows, MAC, Android, Linux, IOS, and HTML 5.
If you are looking for a completely free software program, the most suitable game development program for you is Godot Engine.
5) CryEngine
the Cry Engine, which entered our lives in 2004, has become popular with the game Far Cry. Although it uses the C++ software language and is a little difficult to use, you will not pay a commission if the game you make earns less than $5,000. There are a lot of paid asset files in the game library.
If you have an asset-oriented project, you can choose CryEngine.
6) CopperCube
CopperCube is a game development engine that allows you to develop games in general without the need for any software language. While CopperCobe is generally preferred for 2D games, you can improve it in 3D games. With CopperCube you can develop games for IOS, Android, PC, and Mac.
CopperCube is free to use.
You can develop and publish games for free.
7) Construct 2
Without knowing any software language, you can use the game development program Construct 2, the game development program, for free. Thanks to the coding system that works with drag-and-drop logic in the paid and free versions of Construct 2, it is possible to develop games without learning any software language.
The free version of Construct 2 is recommended for low and basic projects.
The paid version of Construct 2 is recommended for advanced and mid-level projects..
Game Development Programming Languages
Have you ever wondered what programming language the popular games are written in? This situation is determined by the salary of the game developer, game development companies. That is, if the programming language is very important to you, it is at a level that will affect the salary level in the future. There are dozens of software languages for advanced game programming.
It is necessary to briefly mention those the most popular programming languages used by game developers if any:
C++
C#
Java
CSS3
JavaScrpit
SQL
The frequently used and popular ones have started from the top. The most preferred game development programs here, in general, are Unity vs Unreal. You can browse the comparison content, choose the game development program that is most suitable for you.
best game development software free
best game development software for beginners
best game making software for beginners free
best game development software for beginners reddit
game making software free download
3d game creation software