Unity vs Unreal 2021 You may notice that the market for game engines is constantly changing. Popular game engines such as Unity and Unreal are frequently preferred by users. This indie game has started to reveal the differences in the world. Users want to examine both game engines in detail and choose the most suitable one for them. If you are a game developer and want to make the right decision about game development, you should carefully examine the comparisons. That's why we compare Unity and Unreal in the game world for you. In our article, many details may interest you in the game industry. By carefully examining our article, you can choose the game program you need and start using it. So, which can be suitable for use in the Unreal Engine vs Unity?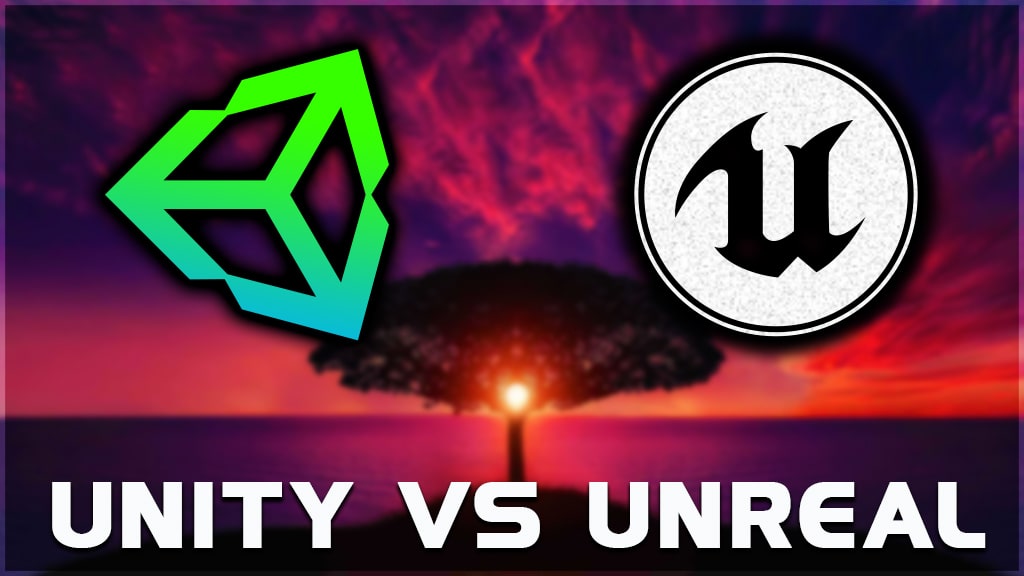 What is Unity's Position in the Gaming Industry?
Unity game engine is used for free as a pricing model to some extent. So we cannot say that the application is completely free. The Unity game engine is similar to Unreal with this feature. But what are the features that make Unity so popular in the gaming world? We can list these features for you as follows:
Unity's best feature is its ease of use. If you are looking for easy use in your game engine as a personal preference and you are a beginner, this engine will be suitable for you.
With the use of C#, you realize how easy objects and components are.
Unity doesn't want its users to encounter difficult situations of coding. Therefore, it does not offer you features such as mixed coding.
One of Unity's best features is that it's one of the best for 2D game development. You will be able to develop any type of 2D game you want with this game engine.
In addition, with Unity, you will be able to develop 2D and 3D games on every game platform. It is a game engine that is preferred and loved by game designers for mobile games, epic games.
You can choose a game engine that is very helpful for creating simulations on laptops, desktops, and mobile devices.
We are familiar with Unity, now let's take a look at Unreal! The Unity vs Unreal Engine 5 Comparison continues!
Get To Know Unreal, The Game Industry's Most Known Other Name
The game engine, which has a very popular place in the game industry after Unity, is Unreal. This game engine is known as the aaa game engine. One of the best features of Unreal is that it provides realistic graphics quality in games. Thanks to its photorealistic quality, it enables very successful games to be designed. In addition, the features of Unreal, which provides many advantages to its users, are as follows:
In Unreal you can adjust many graphic qualities such as lighting, shading, texture adjustment. It will be possible to move your game world to a realistic world.
The graphics quality you will create in Unreal will be much better than Unity. You can do well in Unity in terms of graphics quality, but Unreal is one step ahead in this regard.
Unreal has one tricky feature. Unlike Unity, users using Unreal have to use C++. Although Unreal provides convenience to its users in terms of coding, using this programming language has difficulties.
Is everything ok so far? Wonderful! So now is the time to discover more!
Unity Game Engine VS Unreal Engine 5 2021
vs
Unity Game Engine
Unreal Engine
Why is it Preferred?
Unity is one of the most preferred reasons: It is too much in terms of Tutorial Resources and Mobile-oriented projects are developed more conveniently.
Unreal Engine 5 is used by large companies in general. One of the biggest reasons is that you can develop games with high graphics.
Tutorial Resources
There may be millions of tutorial resources on google for Unity on this topic. (According to recent estimates, 97 Million results have been encountered on Google.)
The number of tutorial resources for Unreal Engine is very small compared to Unity. According to the latest checks, Unreal Engine Tutorial resources have reached 4.8 Million results on Google.
Technological Characteristics
Rich 2D support and advanced Asset Store system.
Nanite and Lumen technology for Unreal Engine 5.
Forum Support
It has more than 210K members forum.unity.com you can contact us at the address.
According to estimates, the Unreal Engine Forum with more than 110K members can be found here: forums.unrealengine.com
Coding
C# – Also 'Prefab' is used for encoding according to each scene.
C++ – also used in BluePrints without coding with drag-and-drop logic.
Minimum System Requirements

Unity system requirements

ratios may vary depending on Nvidia GeForce GTX, intel core, and AMD Radeon graphics cards. AMD Radeon and Nvidia video cards are generally recommended.

UE5 Minimum system requirements

to run the entire repository are NVIDIA GTX 1080 / AMD RX Vega 64, 8 GB of VM, and 32 GB of RAM. 12-core CPU at 3.4 GHz for 30 frames per scnd, Nvidia RTX 2080 or AMD Radeon 5700 XT, and 64 GB of RAM
Unity Game Engine VS Unreal Engine 5 2021 – Table
Unity vs Unreal: Prepare to Learn Unity and Unreal in a More Deeper Way
As we mentioned in our article, Unity and Unreal have many differences. Both are game engines with very good features in different aspects. Indie developers prefer these game engines by examining many features such as mobile development, graphic quality, Unreal Engine 5, gross revenue. Based on the differences in our article, you can decide according to your thoughts about the game you will prefer. If we give you a summary in general, the main features of Unity and Unreal are:
Unity has a physically based rendering as well as rich 2d support. Also, its target audience is generally known as independents and coders. It has easy use with coding such as C#, Prefab, Bolt. It is a comfort that can be recommended by everyone.
Unreal, on the other hand, has a physically-based rendering and has artificial intelligence and network support. It mainly caters to AAA game studios and artists. It has a demanding coding language like C++. It has a structure that reflects realism in games with its graphic quality.
We are sure that you know the gaming industry much better now! Don't forget to follow our blog content to keep abreast of both the current news about artificial intelligence and the developments in artificial intelligence in the gaming industry!
The future location of Unity & Unreal Engine
The battle between Unreal Engine vs Unity is real in today's video game world. The competitive spirit is very hot and attracts many companies that want to be part of it. In this article you will find out what makes each engine different in Who Knows, in a few years you can become one of the greatest advocates of Unity.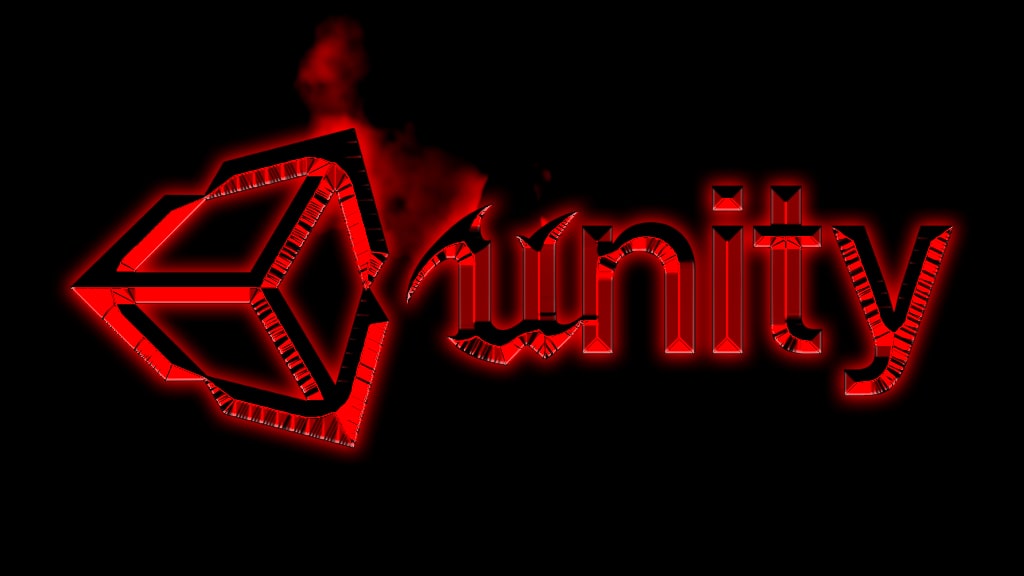 Currently, Unity and Unreal Engine have strengths and weaknesses that distinguish them. A brief comparison between them can help you decipher which of them is common in the continuous evolution of game engines. Their Sunday is growing very fast.
Unity vs Unreal Engine will determine which platform will be the leader when it comes to the next generation of gaming. Unreal Engine is said to be at the cutting edge of technology with its incredible technology and flexibility. Among game developers, no graphics and extremely demanding game engines were originally designed for Unreal game, the reason it is so popular is due to its many decadent innovative features, such as support for numerous add-ons, which are not competitive. ins includes the use of Windows plug-ins, the ability to use 3D imaging technology with support for Microsoft technologies, support for multi-monitors, etc.
Unity vs Unreal: Disadvantages
The main disadvantage of Unity over the unreal engine is that it has only limited graphics quality. Unity offers high-quality graphics, but this is not something that novice programmers can achieve due to the complex coding system. On the other hand, Unreal Engine offers good graphics quality, but it is beyond the reach of inexperienced programmers. The best thing about this encoding is that it supports advanced graphics features such as anti-aliasing, reflections, and material rendering. On the other hand, the disadvantage is that the complexity of the coding system makes it difficult for beginners to use the features well.
P What is the difference between Unity, which is not the actual engine, and the application development engine? Dec is the difference between Unity and Unity, which is not the actual engine? These are some of the questions I would like to answer for you. When it comes to application development, there are three important differences to consider: usability, user experience, and resource availability. Firstly, ease of use means the ease of developing an application that meets the needs of a user.
Unity
It is necessary to remember that if you use Unity, there are shortcomings in it. Despite how much Unity is under development, dozens or even hundreds of bugs can be found. It is also possible that you may encounter annoying SDK or Build problems. Simply put, unless you are using the Unity PRO version, the huge Unity Logo is determined when the game starts.
The lack of various features or The lack of up-to-date various documentation.
The installation of the SDK is very difficult.
Mandatory creation of Android Studio for Build. (In some cases)
It is very difficult to find out the reason for the crash of the game you have developed. (External support is required.)
The texture of the Terrain or Film is bad and requires a lot of work.
Unreal Engine
The Unreal Engine does not have a high degree of disadvantage, but as it is preferred for UE companies, the Unreal Engine can force you a lot when used personally. As you know, you know that some popular games are developed with the Unreal Engine. In this case, the need for a team may seem mandatory.
It is absolutely wrong to prefer Unreal Engine for simple games.
Developing a game for 2D is going to be quite challenging.
It requires a mandatory license.
After receiving income, you need to pay 5% tax.
It is very difficult to develop a game with the Unreal Engine for a single person.
There are few specialists in Unreal Engine.
High System Requirements.
Unity Asset Store vs Unreal Engine Asset Store
On the other hand, we should not forget that Unity is more flexible when it comes to the Asset Store, and Unreal Engine is more flexible when it comes to the Asset Store. These are standard resource packs. it is found in all game engines. Unreal Engine is limited to a single Asset Store, the union has many asset stores to meet the needs of different game development technologies. As a result, the flexibility offered by Unreal Engine is more than Unreal Engine. This may affect future updates of related applications or games, as both engines cover the scope of future updates.
Many factors contribute to our decision when choosing between these two game development tools, but the most important factor that we need to consider is whether the tool meets our needs.
Final: Unity vs Unreal Engine Comparison Result:
We concluded a comparison of Unity vs Unreal Engine. Unity vs Unreal Engine 2021 comparison is made, briefly, Just a normal graphics if you are planning to develop a game with unity, if you have a company or if you intend to develop a game with high graphics Unreal Engine 5 may be the right choice.